W&M professor's first children's book wins award
Historian Scott Nelson's children's book, "Ain't Nothin but a Man" was recognized in October by the American Folklore Society's (AFS) 2008 Aesop Award.
"Scott Nelson's outstanding work is a meticulously documented historiography of his lengthy search to find the historical roots of the legend of John Henry, rather than a retelling of the well-known story and song," the Society said in announcing the prize.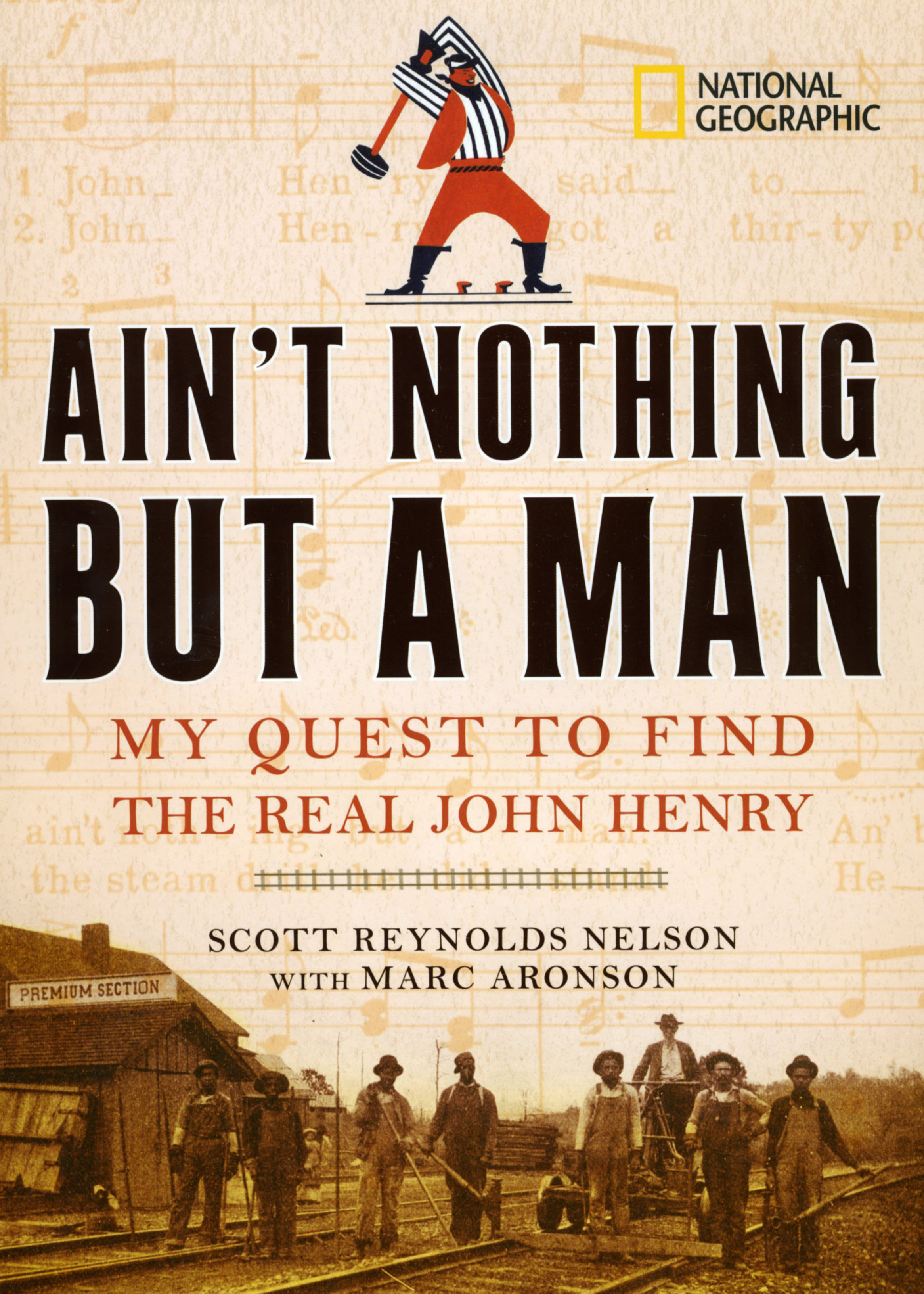 The Aesop Award is given annually by the Children's Folklore Section of the AFS to English language books for children and young adults, both fiction and nonfiction.
Though an experienced author, children's literature was not a genre Nelson had previously confronted.
"The historian Marc Aronson approached me about doing a kids' book," he said. "At first I worried that the story was too gritty: robber barons, hundreds of men dying in a tunnel, and a story about unmarked graves. But Marc has done many young adult books before, and he showed me how to write shorter chapters and use pictures to tell a story. He created more of a mystery-style structure around the discovery. It was a great collaboration."
The book, first published December 2007, chronicles Nelson's discovery of 19th century labor manifests from the Virginia Penitentiary in Richmond that referenced John Henry. Nelson believes these references connect the dots between folklore and history, showing that Henry was more than a myth. He discovered the documents while conducting research for a book on 19th century railroads of the American south.  That same research was the basis for Nelson's 2006 "Steel Drivin' Man: John Henry, The Untold Story of an American Legend."
That book too claimed numerous literary awards including the Organization of American Historians' Merle Curti Award for the best book published in American social/cultural history, the National Award for Arts Writing and the Anisfield-Wolf Book Award.
Still, the Aesop win had special appeal for Nelson, the Legum Professor of History at William and Mary.
"I've always admired folklorists," he said, "and worried that I did not have the skills they do. To be recognized as a folklorist by the AFS was a thrill."
In teasing out the story for "Ain't Nothin but a Man," Nelson said he and Aronson agreed that the best part of history is working with primary sources and, in essence, putting the history together yourself.
"The book is more about how to do historical research, using the John Henry legend as an example. It's a story about how a 10-year old can be a historian too," he added.