Students invited to participate in Charter Day art competition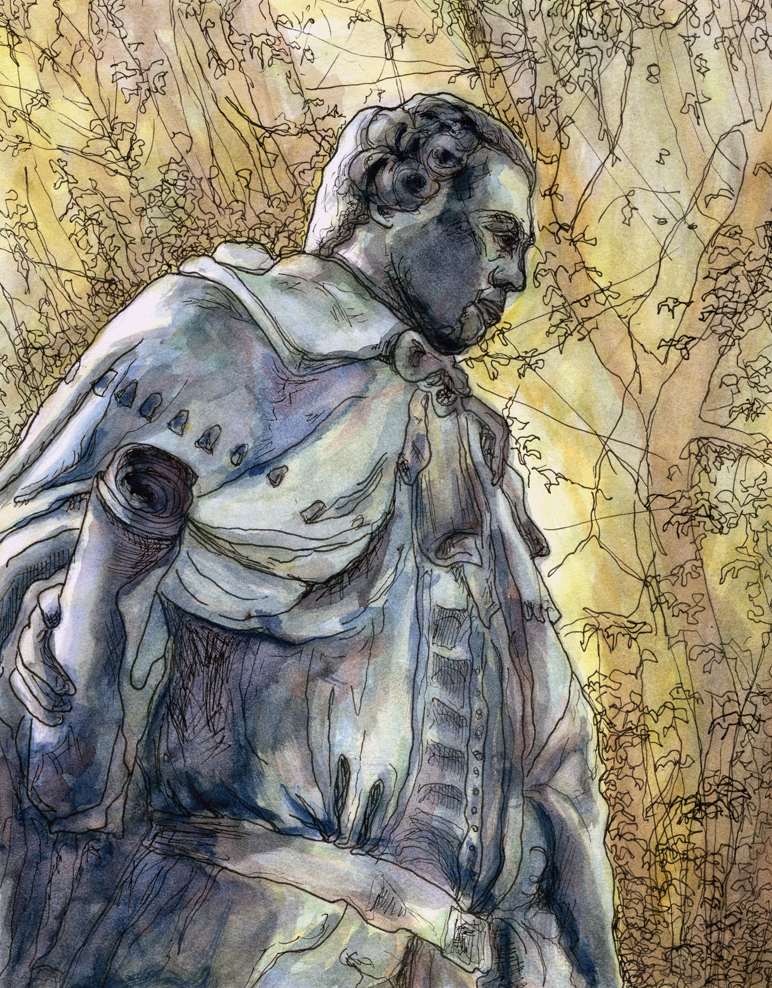 Students at William and Mary are once again invited to submit their artwork for the 2009 Charter Day contest.
The winner will see his or her artwork on the cover of the Charter Day programs, as well as have the original piece bought by the President's Art Collection.
The contest takes place annually, and, last year, Kristen Smith ('08), a studio art major, won with her portrait of the Lord Botetourt statue. Though last year's competition was only open to art students, all William and Mary students are invited to submit their artwork for the 2009 Charter Day contest.
Submissions for the contest must be two-dimensional works of art that depict the College campus, with preference for drawings or paintings that feature a recognizable College scene from an unusual or unexpected perspective.  The images should be no larger than 8.5-by-11 inches.
All of the entries will be judged by a jury composed of members of the Department of Art and Art History, the Muscarelle Museum, the Office of Publications and the Office of the President.
For artwork to be considered, it must be submitted to the Art and Art History Office (Andrews 208), by Dec. 12.  The entries will be judged the following week and the winner will be announced shortly following winter break.  For questions or further information, please contact Professor Nicole McCormick Santiago (757-221-2529 or njmcco@wm.edu) or Cindy Baker, Director of Publications (757-221-2632 or lhbake@wm.edu).