Reveley update on state financial picture (Nov. 11)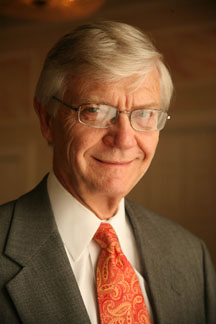 Following is the text of an e-mail message sent by President Taylor Reveley to the campus community on Nov. 11 regarding the state budget picture.  —Ed.
Dear William & Mary Community,
We expect to hear from the state in mid December about budget cuts for the fiscal year beginning July 1, 2009. These cuts could be substantial.
As you know, the state imposed a 7 percent, or $3.4 million, cut to our budget for the fiscal year that began July 1, 2008. We will get through this fiscal year without layoffs and with no salary reductions, but we will need to defer all salary increases until July 1, 2009.
We have reduced our maintenance and operation budget by 5 percent across the board, and asked each major budget manager to identify one vacant full-time position that can remain vacant until June 20, 2009. The savings from these actions, when combined with savings previously identified, should enable us to remove the current hiring freeze before long.
State-owned colleges and universities in Virginia are honoring the governor's request that there be no mid-year tuition increases. There will be none at William & Mary.
Many of you have shared thoughts about how best to deal with the current financial situation. I am very grateful for your advice. Thanks, also, to those of you who were able to participate in the budget forum that Sam Jones and I hosted a couple of weeks ago.
Taylor Reveley