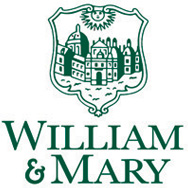 The following campus safety messages are from Anna Martin, chair of the emergency management team. - Ed.
September 28, 2008, 8:00 p.m.
The Sadler Center closed quietly and without incident Sunday evening. The Sadler Center will resume regular operating hours on Monday, September 29, 2008.
September 28, 2008, 10:00 a.m.
The Sadler Center opened quietly and without incident Sunday morning. The College administration will continue to provide updates or new information on this Web site. If an actual emergency occurs, the campus community will be notified through the College's mass notification system.
Sept. 26, 2008, 3:40 p.m.
Dear William and Mary community:
An anonymous threat has come to the attention of the William and Mary Police. The threat said that there would be violence in the vicinity of the Sadler Center on September 28, 2008, which is this Sunday.
Since learning of the threat, William and Mary Police have been working closely with the Federal Bureau of Investigation, the Virginia State Police, Williamsburg Police and James City County Police to investigate and determine the best course of action. Because the police investigation is ongoing, I can not release more information at this time.
The safety of every member of our campus community is our top priority. On Sunday we will take a number of precautions to ensure security. We will increase the number of law enforcement officers on campus. We will limit operating hours at the Sadler Center. The building will close at 11:00 pm Saturday night rather than 2:00 am. It will reopen at 10:00 am Sunday morning in time for brunch and will close two hours early at 8 p.m. We will move events scheduled in the Sadler Center on Sunday to different locations if possible.
Updated information will be on the College Website. If an actual emergency arises, information will be provided through the College's mass notification system. Please make sure your contact information is up-to-date.
I ask that you be especially vigilant over the next few days and be aware of your surroundings. If you see anything out of the ordinary or have any information that might help our investigation of this threat, please call William and Mary Police at 221-4596.
Stay safe and take care of each other.
Anna Martin
Chair, Emergency Management Team