Larry I. Palmer named director of VCU and William and Mary Health Policy and Law Initiative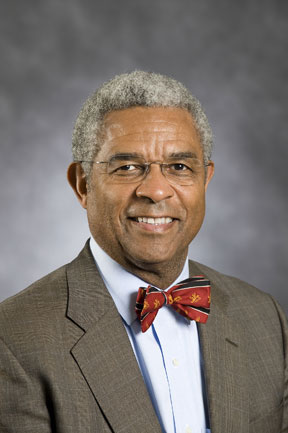 RICHMOND, Va. (May 15, 2008) ­ Virginia Commonwealth University and the College of William and Mary announced today that Larry I. Palmer has been named director of a collaboration of the two universities, the Health Policy and Law Initiative.
The initiative brings together faculty and students from a variety of disciplines from the two institutions to conduct research, provide public service and offer joint degree programs that focus on solving topical problems in health policy, law and bioethics.
As director of the Health Policy and Law initiative, Palmer has joint appointments as professor of law at William and Mary, as professor in VCU's L. Douglas Wilder School of Government and Public Affairs and in the Department of Social and Behavioral Health in the VCU School of Medicine.
Palmer most recently was the endowed chair in policy development on urban health issues at the University of Louisville. Previously, he spent 27 years at Cornell University, where he served as law professor, vice president and vice provost. He also has been a visiting professor at the University of Virginia and Georgetown University.
Palmer specializes in racial and ethnic health disparities, public health, health care needs of vulnerable populations and other areas where health, law and policy intersect. Palmer received his law degree from Yale Law School and his bachelor's degree from Harvard University.