Governor announces new W&M BOV members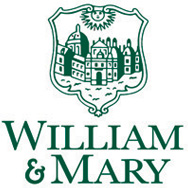 Colin G. Campbell, Timothy P. Dunn ('83) and Robert E. Scott (J.D. '68) have been appointed to the College of William and Mary's Board of Visitors, Governor Timothy M. Kaine announced today. In addition, Kaine reappointed R. Philip Herget III and Janet M. Brashear ('82) to second four-year terms on the Board.

The three new Board members will replace Joseph J. Plumeri II ('66), Jeffrey L. McWaters and Robert A. Blair ('68), whose terms expired on June 30, 2008. Blair resigned his position with the Board in February 2008.

 "Each year the time of Board appointments is bittersweet. We must say goodbye to cherished members of the Board even as we delight in welcoming new ones," said Interim William and Mary President W. Taylor Reveley III. "In Joe Plumeri and Jeff McWaters we lose two stalwart members of the Board who have served William & Mary splendidly for the last eight years. We look forward, however, to their continued commitment to William & Mary. We are truly grateful to Governor Kaine for the reappointment of Janet Brashear and Phil Herget. They will continue to make an extraordinary difference for the better at the College. And we are thrilled that the governor has given us three marvelous new members of the Board—Colin Campbell, Tim Dunn and Bob Scott. We welcome them into our midst with confidence they will contribute greatly to the life and work of William & Mary."

Michael K. Powell, Rector of the College, said that Campbell, Dunn and Scott would make "tremendous" additions to the William and Mary Board.

 "Colin Campbell is well known to us and further strengthens our ties to our local community. Tim is a long and faithful supporter who will bring invaluable experience in tackling our future financial challenges. And Robert brings academic and legal experience to our ranks," Powell said. "I'm also pleased that Janet Brashear and Phil Herget will continue to serve William and Mary as members of the Board. Finally, I thank Joe Plumeri and Jeff McWaters for their invaluable contributions to the Board of Visitors and to the College. They have been wonderful colleagues, and they'll be missed."

Campbell has been the president and chief executive officer of the Colonial Williamsburg Foundation since April 2000. He was elected a member of the foundation's Board of Trustees in 1989 and served as its chairman from 1998 to February 2008. Before beginning his work with the foundation, he served as the president of the Rockefeller Brothers Fund, president of Wesleyan University for 18 years, vice president of the Planning and Government Affairs Division of the American Stock Exchange, and an associate at the law firm of Cummings & Lockwood in Connecticut. Campbell has long been involved in community work, including most recently by serving as the vice chair of the steering committee and member of the management committee of Jamestown 2007. He is also a current trustee for the College's Mason School of Business Foundation, a director of WHRO and of the Virginia Foundation for Community College Education. He has been a member of several corporate boards and currently works as chairman of Rockefeller and Company. He has received honorary degrees from 11 colleges and universities, and he received the DeWitt Clinton Medal from the New-York Historical Society. In April 2008, the College recognized Campbell and his wife, Nancy, for their civic work by presenting them with the Prentis Award, which is given annually to community members whose civic involvement benefits the community and the College.

Dunn is the senior vice president of Capital Research Global Investors. He earned his bachelor's degree from William and Mary in 1983 and his master's degree from Northeastern University in 1985. Following graduate school, Dunn worked for the Rhode Island Hospital Trust as an investment analyst. He went on to be an investment officer for PNC Financial until 1989.  Dunn started working with the Capital Group Companies in 1990, assuming his current position in 2005. Dunn also serves as a trustee and treasurer of the Anthony Stewart Dunn Foundation and a trustee of the Blackdog Foundation. He is also a member of the Marshall VA Comprehensive Planning Committee and the Fauquier County Democratic Committee. Dunn has remained committed to his alma mater since his graduation. He served on the National Campaign Committee for the recent $500-million Campaign for William and Mary. He is also a member of the Reves Center for International Studies' International Advisory Committee. Dunn is the co-chair of the Class of 1983 25th Reunion Gift Committee, and one of his children, Ryan ('10), is a current student at William and Mary.

Scott is the Alfred McCormack Professor of Law at Columbia University. He received his law degree in 1968 from the William and Mary School of Law, where he served as editor-in-chief of the William and Mary Law Review. He taught at William and Mary before joining the faculty at the University of Virginia School of Law in 1974. He taught there until 2006, serving as the school's dean from 1991 to 2001. Scott is known nationally as a scholar in the fields of contracts, commercial transactions and bankruptcy. He served as president of the American Law Deans Association from 1999-2001, and, in October 2004, he was presented the Thomas Jefferson Award, the highest honor granted by the University of Virginia.

Herget and Brashear were first appointed to four-year terms on the College's governing board in 2004.
Herget, of Alexandria, Va., is the managing general partner of Columbia Capital, heading up the firm's technology practice. Prior to joining Columbia Capital, he served in various financial management positions in the United States and England. He is a member of the Board of Directors of Avail Media, Hatteras Networks, Hillcrest Labs and Imagine Communications. He also currently serves on the Board of Governors of St. Stephens and St. Agnes School, the Board of Trustees of the University of Virginia College Foundation, and the Board of Directors of the Mid-Atlantic Venture Association. Herget is vice chair of the Board's Committees on Academic Affairs and Development and Alumni Affairs, and is a member of the Committees on Audit and Richard Bland College.

Brashear, of Bronxville, N.Y., retired in 1999 as the Executive Vice President for Strategy of Marriott International. Prior to joining Marriott in 1987, she was a Sales Manager for Procter & Gamble. From 2005 to 2007, Brashear was Executive Vice-President, Strategy for AMERIGROUP Corporation in Virginia Beach. In 2007, she joined Sanford C. Bernstein & Co. LLC as Vice President and Senior Analyst for Lodging, Gaming and Cruise Ships. Brashear is a former member of the Board of Trustees of The Langley School as well as a former Trustee of the William and Mary School of Business. She served on The Fund for William & Mary Board, her 20th Reunion Gift Committee and as Class Agent. She currently serves as chair of the Board's Committees on Athletics and Buildings and Grounds.

For more information, contact Brian Whitson at (757) 221-7876.