College mourns the loss of freshman
The William and Mary family is mourning the loss of one of its own today. Freshman and fencing team member Ben Gutenberg passed away Tuesday as the result of injuries suffered in a Nov. 10 car accident near Richmond. College President Gene R. Nichol notified the campus community about the sad news in a message Tuesday afternoon.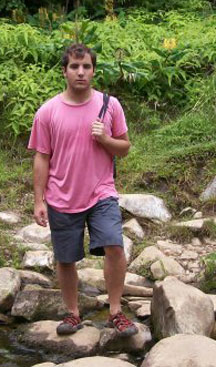 "It is literally impossible to describe how heartbreaking the news is for Ben's parents, for his teammates, for those who treasured his friendship on the campus and beyond. Their grief, and ours, is past bearing," said Nichol.
Gutenberg had been traveling with the William and Mary fencing team on their way to Pennsylvania for a competition when the accident occurred. Beloved fencing coach Pete S. Conomikes was killed in the accident. A memorial for Conomikes, who coached fencing at the College for 35 years, was held at the University Center Nov. 16.
Along with Gutenberg, two other William and Mary students were injured in the accident. Freshman Matt Peppe was treated and released from the hospital the day of the accident. Freshman Spencer Butts was seriously injured but has since been released from the hospital.
Since the accident, Gutenberg had been hospitalized in critical condition at the Virginia Commonwealth University Medical Center . His family notified the College Tuesday afternoon that Ben had passed away.
"While we continue to reach out to those close to Ben, all of us should remember that the Counseling Center staff stands ready to help," said Nichol. "Additionally, the Wren Chapel will be available throughout the day tomorrow for personal reflection."
Although Gutenberg had only been on campus for a few months, he made quite an impact on a number of people at the College. A Facebook group, "Pray for Ben Gutenberg," was started by a William and Mary student after the accident and, as of today, has nearly 400 members.
Staff members from the College are working closely with Gutenberg's family on scheduling a memorial service later this week. Once arrangements have been finalized, notice will be sent to the campus.
"As our fencers have taught in recent days, the College, at its core, embodies a defining commitment to one another," said Nichol in closing. "We'll call on that powerfully in the days and weeks ahead."