A Remembrance of L. Clifford Schroeder, Sr.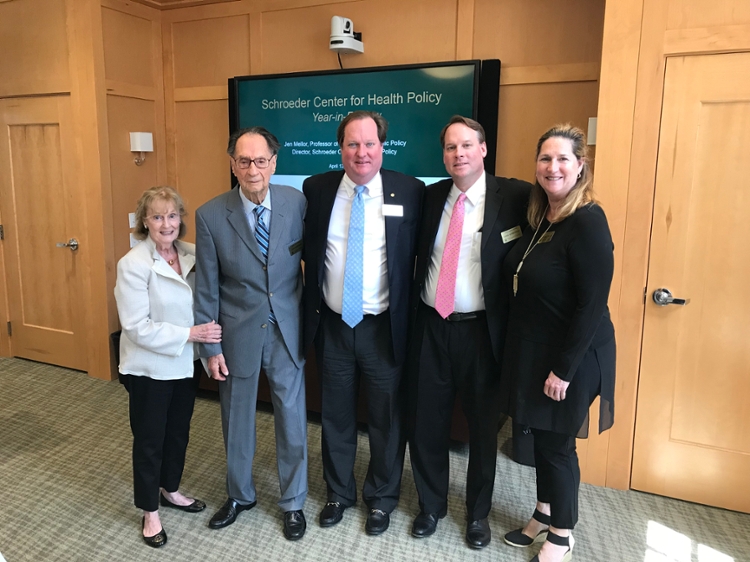 Although he did not attend William & Mary himself, L. Clifford Schroeder, Sr. had a strong love of the College and took great pride in what W&M students can do to address pressing problems affecting society. That love and pride led him to forge a relationship with William & Mary that spanned decades, and included, among other things, the establishment of the Schroeder Center for Health Policy in 2003. On January 29, 2020, Mr. Schroeder passed away at the age of 88. His impact at W&M and in the world continues.
Cliff, as he was known, earned undergraduate and graduate degrees from Harvard, and went on to a highly successful business career that spanned the manufacturing, finance, real estate, and medical technology sectors. At heart, Cliff was an intellectual who valued education and the role of public policy to address problems. At Washington College, in Chestertown, Maryland, he founded the Center for Environment and Society. At William & Mary, he founded the Schroeder Center for Health Policy. Through his contributions to the Schroeder Center, W&M students over the years have had countless opportunities to engage in health policy education and research, as well as career-building activities such as networking activities and internship supports.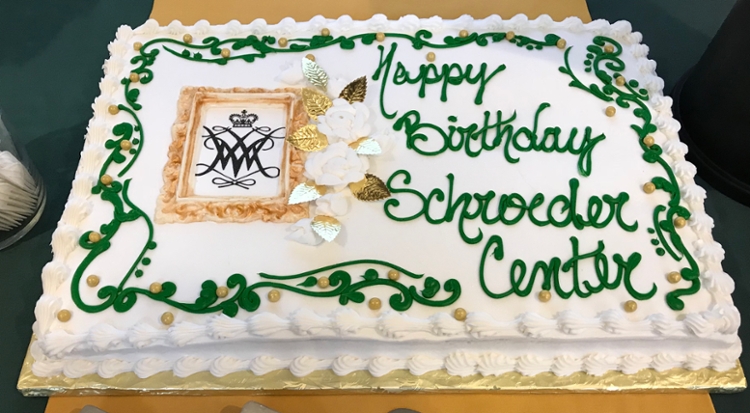 Beyond the Schroeder Center, Cliff's impact on W&M was extensive. Mr. Schroeder served on the Board of Visitors from 2000 to 2004 and again from 2010 to 2014, and he served on the William & Mary Foundation Board. In honor of his contributions, Mr. Schroeder was elected an honorary alumnus by William & Mary's Alumni Association in 2008. The William & Mary community will always remember Cliff for his leadership, generosity, and his unflinching belief in what bright minds can do.