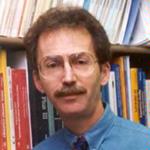 Joseph Galano
Professor Emeritus
Office: Integrated Science Center, Room 1152
Phone: 757 221 3878
Email: [[jxgala]]
Webpage: {{http://jxgala.people.wm.edu/}}
CV: {{http://www.wm.edu/as/psych-sciences/documents/cvs/galano_cv.pdf,pdf}}

Areas of Specialization
Community psychology
Prevention and mental health promotion
Program evaluation
Researcher-practitioner collaboration
State and National child abuse prevention
Educational Background
Ph.D. in Clinical Community Psychology, Bowling Green State University
Brief Biography
Joseph Galano, Ph.D., is an Associate Professor of Psychology at the College of William and Mary since 1977and a core faculty member in the Virginia Consortium Program in Clinical Psychology. He is committed to applying psychology and working directly with communities to address social problems and to improve the human condition. Dr. Galano was awarded Fellow status in the Society for Community Research and Action (APA Division 27). In recognition of his career accomplishments, the American Psychological Association honored him with the 1996 Distinguished Contribution to Practice in Community Psychology award.
Dr. Galano has worked at the local, state, and national levels to prevent child abuse and neglect. He has consulted with Hampton, Virginia's Healthy Families Partnership for over fifteen years. Hampton was twice designated City of the Year for its proactive approach to solving social problems. Since 1995, he has worked with Prevent Child Abuse Virginia to develop Virginia's statewide child abuse prevention initiative, Healthy Families Virginia. He was a member of the steering committee that developed the Blue Ribbon Plan to Prevent Child Abuse and Neglect in Virginia and currently serves on Healthy Families Virginia's Advisory Council. Since 1992 he has been a member of the Healthy Families America (HFA) Research Practice Network and is a member of the HFA State Leaders Network.
His prevention research and advocacy also span some of society's other pressing social issues: perinatal substance abuse, teen pregnancy, and early childhood development. He has served on Virginia's Prevention and Promotion Advisory Council for 25 years and is proud to have helped shape Virginia's three prevention plans. Dr. Galano served as a Williamsburg/James City County Community Action Agency board member and chaired the board for six years. He has worked with Project LINK, a perinatal substance abuse prevention program in six Virginia cities; Square One, a 17-locality partnership recognized by the Annie E. Casey Foundation for its work to ensure that children in Hampton Roads enter kindergarten healthy and ready to learn; and Voices for Virginia's Children and Youth to prepare the "KIDS Count" annual reports on the status of children. He participated in Congressman Robert C. Scott=s Congressional Briefings on Youth Violence and the Congressman's community roundtables with youth.
Dr. Galano's greatest professional satisfaction has been to help prepare the next generation of preventionists. He has helped hundreds of undergraduate and graduate students become involved in community service and public health careers. He was twice nominated for both the President's Award for Service at the College of William and Mary and the Outstanding Faculty Award of the State Council of Higher Education in Virginia.  In 2010, Dr. Galano received the 2010 Thomas Ashley Graves Jr. Award for Sustained Excellence in Teaching, awarded by the President and the Board of Visitors at the College of William and Mary.
Courses Taught
Undergraduate
Community Psychology
Prevention and Health Promotion
Developing and Supervising Practicum in Community Psychology
Health Psychology
Graduate
Community Psychology
Prevention and Health Promotion
Evaluative Research in Mental Health
Developing and Supervising Practicum in Clinical Psychology