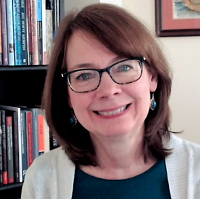 Elizabeth S. Radcliffe
Professor of Philosophy, Emerita
Email: [[eradcliffe]]
Website: {{https://philpeople.org/profiles/elizabeth-s-radcliffe}}

Research Interests
Radcliffe's areas of special interest include early modern philosophy, especially Hume and his contemporaries; moral philosophy and metaethics; and action theory and motivational psychology.
Background
Elizabeth S. Radcliffe received her M.A. and Ph.D. from Cornell University. Before coming to William & Mary, she was Professor of Philosophy at Santa Clara University. Professor Radcliffe's publications have appeared in many philosophy journals and collections. She is author of Hume, Passion, and Action (Oxford University Press, 2018); editor of A Companion to Hume (Blackwell, 2008); and co-editor of Late Modern Philosophy: Essential Readings with Commentary (Blackwell, 2007).
Radcliffe is co-director of an NEH Summer Institute on "David Hume in the 21st Century: Perpetuating the Enlightenment," which will be held at Portland State University in Oregon in July and August 2022. She is co-editor of the journal Hume Studies, with Mark Spencer (Brock University), from 2021-2025, and was its co-editor, with Ken Winkler (Wellesley), from 2000-2005. Radcliffe has served on the editorial boards of Oxford Studies in Early Modern Philosophy, Journal of the History of Philosophy, Archiv für Geschichte der Philosophie, Philosophy Compass, and Hume Studies. She is past President of The Hume Society.
Radcliffe has also been the recipient of two NEH Research Fellowships, an NEH Summer Stipend, and a Plumeri Award for Faculty Excellence at W&M.
Professor Radcliffe taught classes in ethics, early modern philosophy, and the relation between emotion and value. She served as Chair of the Philosophy Departments at both Santa Clara University and William & Mary.