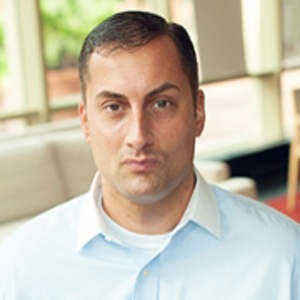 Jeremy Pope
Associate Professor of History
Office: Blair 211
Email: [[jwpope]]
Regional Areas of Research: Ancient to Modern Africa, Middle East and Indian Ocean
Thematic Areas of Research: African American, Comparative and Transnational, Cultural/Intellectual, Diaspora and Migration, Race and Ethnicity, Religion

Egyptian Courses
To get on the Advance Waiting List for the Fall 2022 course, "Deciphering Ancient Egypt," please fill out this 3-question form as soon as possible.
 For a 2020 article and video about the ancient Egyptian course sequence at William & Mary, click here.
 For a 2016 article about Professor Pope's teaching, click here.
Background
Jeremy Pope completed comprehensive doctoral examinations in two separate PhD programs at Johns Hopkins University: the doctoral program in African History within the Department of History (2002), and the doctoral program in Egyptology within the Department of Near Eastern Studies (2007). In 2010, he received his PhD in Egyptology and came to William & Mary to teach and research the ancient, medieval, and modern histories of Africa and the African diaspora, as well as the history of the ancient Near East. 
In 2016, Professor Pope was honored with the Thomas Jefferson Teaching Award.
The award is given annually to a younger faculty member who has demonstrated – through concern as a teacher, character and influence – the inspiration and stimulation of learning to the betterment of the individual and society. Candidates for the award are evaluated on the basis of student evaluations.
Professor Pope teaches the following courses at the university:
HIST 150W: Ancient Egypt in Africa (Freshman Seminar)

HIST 150W: Bible & History (Freshman Seminar)

HIST 181: African History to 1800

HIST 278 (COLL 200): Deciphering Ancient Egypt

HIST 279 (COLL 200): Deciphering Ancient Egypt, Part 2

HIST 281: Ancient African History

HIST 282: Medieval African History

HIST 283: Early Modern African History

HIST 284: African History: Colonialism & Independence

HIST 320: Nubia Americana: An African Kingdom in American Thought, 1578-present

HIST 322: The African Diaspora before 1492

HIST 413: Middle Egyptian Texts

HIST 491C: Ancient Egypt in Africa (Majors Colloquium)

HIST 491C: Americans & the Ancient Past (Majors Colloquium)

HIST 715: Americans and the Ancient Past

HIST 715: Race and Scripture in the Atlantic World

HIST 720: Diaspora and Race in Transnational History
Professor Pope's research in ancient history combines evidence from royal and private lapidary inscriptions, private administrative archives, art, linguistics, archaeological survey, and excavation; he has also published work on the 19th and 20th centuries, with particular attention to transnational history, the development of Western thought about Africa, and the disciplinary formation of both Egyptology and African Studies. He is a member of the editorial boards of 
History in Africa
 and also 
African Archaeological Review
 and is the author of
The Double Kingdom under Taharqo: Studies in the History of Kush and Egypt c. 690-664 BC
(E. J. Brill, 2014). For his other publications and a current CV, visit 
here.
​