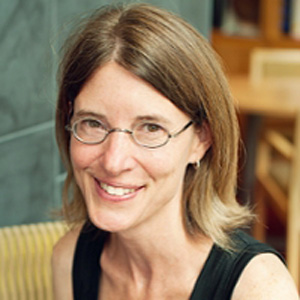 Betsy Konefal
Associate Professor of History
Office: Blair 341
Email: [[bokone]]
Regional Areas of Research: Latin America and the Caribbean
Thematic Areas of Research: Native American/Indigenous Peoples, Race and Ethnicity, Social and Labor

Research Interests
Her research interests include race and ethnicity, indigenous organizing, human rights, and oppositional politics in Guatemala's recent civil war.
Background
Betsy Konefal specializes in modern Latin American history. She received a Ph.D. in Latin American history from the University of Pittsburgh, 2005; an M.A. in International Affairs from ColumbiaUniversity's School of International and Public Affairs, Center for the Study of Human Rights, 1996; and a B.A. in International Relations and Latin American Studies from the University of Pennsylvania, 1990.

Betsy joined the William and Mary faculty in 2005, and is the author of For Every Indio Who Falls: A History of Maya Activism in Guatemala, 1960-1990, which was named a Choice "Outstanding Academic Title, 2011.  She has received grants and fellowships from the Fulbright Foundation, AAUW, the US Institue of Peace, and Fulbright-Hays. She is now working on a book-length project examining the complicated history of Maya resistance and state repression, and the relationship between them.  The project looks specifically to sites of massacre and present-day exhumations to build a better understanding of causal links between activism and acts of genocide, both before and after state terror.

At William and Mary, she teaches classes on modern Latin America, human rights, indigenous histories, and comparative race and ethnicity.  She is currently a W. Taylor Reveley, III Interdisciplinary Faculty Fellow, working with Professor Silvia Tandeciarz on a teaching and research project, "State Terror and Its Memory: Argentina and Guatemala Then and Now."