Student/faculty panel: a feminist response to the 2008 Presidential election
Everyone is welcome to attend a panel discussion of the issues raised in the run-up to the Presidential election, on Wednes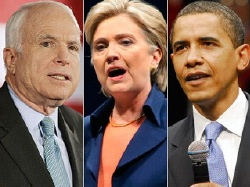 day October 29th, 5.30 pm, in Small 109.
While gender and race are always central to elections, the 2008 presidential and vice presidential candidates bring gender and racial dynamics to the forefront in important and unique ways.  Please join William and Mary faculty and students to discuss feminist responses to this election, the candidates, and the issues on the table.  This conversation-oriented event will feature a panel of speakers to open a broader discussion.  Panelists will include:
Carrie Adams (Government major)
Elizabeth Currans (Visiting Assistant Professor of Women's Studies)
Stacey Pelika (Assistant Professor of Government)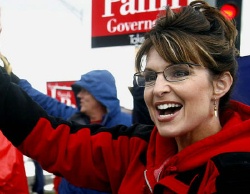 Katherine Rubida (Women's Studies and Government major)
Moderator: Jennifer Putzi (Associate Professor of English and Women's Studies)
Sponsored by the Women's Studies Program, VOX: Voices of Planned Parenthood, Community Service Leaders, and the Feminist Majority Leadership Alliance (FMLA).