Student Fellows Program Yields a Rich and Productive Dialogue
When faculty in the Government Department determined to "increase the diversity of student learning experiences in classes and outside the classroom" (Part IV of the department's Diversity and Inclusion Plan), they knew they wanted to establish a direct line from students to faculty in the areas of diversity, equity, and inclusion.
But what would that kind of direct line look like? Enter the Student Fellows.
In Fall 2020 the department sent an email to Government majors and prospective majors inviting them to participate in a pilot program where student fellows and faculty, together, would consider the department's diversity. Interested students submitted a short statement describing what they might bring to the program. A total of ten students were selected for Spring 2021 and provided with small stipend to support their work. The pilot program was funded in part by the Arts & Sciences Annual Fund.
Over the course of the Spring 2021 semester, the student fellows worked with faculty to ask some far-reaching questions and gather data on the current classroom climate.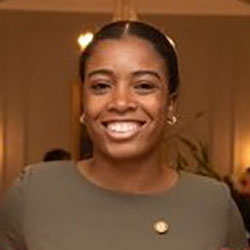 Nadiah Cooper '21 served as one of the student fellows: "Our main goal as student fellows was to ensure that students of diverse backgrounds have comfortable experiences in Government classrooms. Much of the work we did was research oriented. We conducted surveys in order to gather data regarding how the current classroom climate was, and what could be done in order to improve it."
Faculty members and student fellows also reviewed course content, course assignments, and the departmental curriculum generally with an eye toward greater inclusivity. They asked some new questions: What are the gaps in courses required by the major curriculum? Why doesn't this existing course also address content areas XYZ?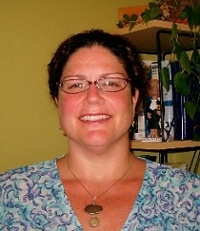 Chris Nemacheck, Class of 2024 Associate Professor of Government, was active on the faculty side in shaping the pilot program: "We worked together to map out a structure and roles for the student fellows that would have substantial potential for long-lasting change in the diversity of our students, our courses, and our recruitment of new faculty."
"Working with faculty in this capacity was truly eye-opening," said Cooper. "It was such a fantastic opportunity to collaborate in an open and accepting setting, where the thoughts and opinions of students mattered just as much, and in some cases more, than that of faculty members."
Drawing on the pilot's success, the department has appointed five student fellows for 2021-22 with the possibility that juniors might continue next year and provide continuity. A new addition is offering "office hours" where students can share ideas and raise concerns with the student fellows – a kind of ombuds role that can feel safer than raising issues directly with faculty. The student fellows also have a role in the department's faculty meetings.
The student fellows program brings a new kind of rich and productive dialogue that continues to help achieve the department's goals for greater diversity and inclusion. In the words of Katharine Tarn '23, who served as a student fellow in Spring 2021, "The experience of being on this committee has helped me to understand the systems in place at William & Mary and work with professors more closely. … [It] has really brought my attention to issues I had previously not considered, and how to pragmatically support students."