Pulitzer Prize-Winning W&M Alumnus Captures Exhalation Patterns with High Tech Videography as Reporter for The Washington Post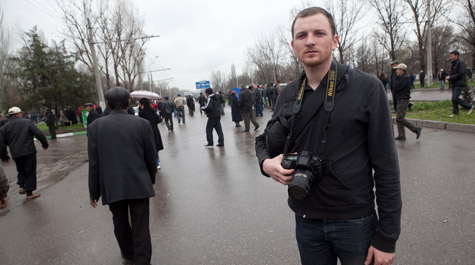 Government major, Dalton Bennett '10, continues to innovate with his videography and investigative reporting skills since winning a Pulitzer Prize in 2018 for his work at The Washington Post. 
Bennett, along with two other Post reporters, published a video about how exhalation patterns can carry virus particles and transmit COVID-19. Using a high tech infrared camera to capture the exhalation of individuals breathing or speaking while unmasked and masked, the work portrays the effectiveness of masks at absorbing or diverting droplets potentially carrying the virus. from December 11, 2020.