Undergraduate Research at Epicenter of Midwest Conference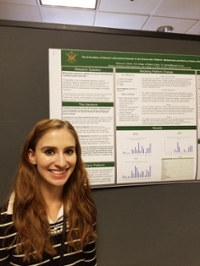 Between a dozen undergraduate students, a pair of PhD candidates who first wore green and gold, and a Government major turned Vanderbilt professor, it was clear the William & Mary Government Department's undergraduate research was at the epicenter of this year's Midwest Political Science Association's Annual Conference. The conference, colloquially called Midwest, was held at the Palmer House Hilton in Chicago from April 5th-8th. There were over 80 subfields of conference presentations, and scholars from more than 50 countries were in attendance, including William & Mary faculty from Government.
Current William and Mary undergraduate students were invited to present their research on a variety of topics. Their research examined everything from Facebook posts' effect on political polarization to how German collective guilt influences public opinion towards refugees.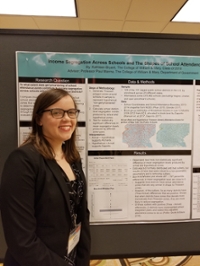 Kathleen Bryant, a current senior, presented research from her honors thesis, chaired by Professor Paul Manna. Her project examined the effect that gerrymandering in school attendance zones had on income segregation. "Kathleen has done outstanding work this year and having a chance to get feedback from scholars and other students at Midwest will help make her project even better." said Professor Manna. "Presenting at Midwest is a great way to get warmed up for a thesis defense."
The Government Department's focus on undergraduate research manifested itself in other ways as well. Government graduates Andrew Englehart and Taylor Carlson, PhD candidates at Vanderbilt and University of California San Diego respectively, spent time catching up with their former William & Mary professors and reflecting on their own undergraduate research at the College. Eight current professors spent time chaperoning students and presenting their own (and often student-aided) research.
Allison Anoll, a current professor at Vanderbilt and a William & Mary Government graduate, brought her own undergraduate students to the conference. As an undergraduate at William & Mary, Anoll experienced fantastic support for her research. When applying for jobs after graduate school, she specifically looked for institutions like William & Mary where she could continue her research and work with undergraduates. At Vanderbilt, Anoll started her own research lab, which was inspired by William & Mary's SNaPP Lab.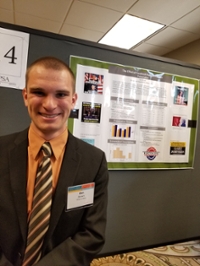 "William & Mary treated me well, and I don't think I would have gone to graduate school without professors that invested in me," said Anoll. "I'm constantly thinking about things they did for me and how I can replicate that for my current students." As an undergraduate at the College, Anoll attended Midwest and was greatly affected by the experience. This year, she brought 13 of her Vanderbilt students with her.
The availability of undergraduate research is one of the greatest strengths of the Government Department, and much of it is made possible through generous alumni donations. The Sturm Conference Travel Fund and the Government Department Program Opportunity Fund helped make this year's conference possible for students. Several other alumni funds contribute to faculty research and travel, which, in part, creates opportunities for student research assistantships that often end up as trips to Midwest or other conferences.
It is experiences like these that help inspire undergraduates to take their work to even higher levels. It also pays off in the long run as the skills and habits of mind they develop doing research carry over into the work world, graduate school, and sometimes, as in Anoll's case, back to the classroom as university faculty.