New poll shows slight lead for Clinton in OH
Poll released in advance of second presidential debate
The results of the second in a series of battleground state polls conducted in partnership by TargetSmart and William & Mary were released Oct. 8. This second survey was fielded after the first presidential debate, but before the Access Hollywood "hot mic" tape was published by the Washington Post. It included questions about Alicia Machado and Trump's tax returns in addition to current voting stance and outcomes of that first debate.
The overall data continues to show a tight contest between Clinton and Trump in Ohio with Clinton ahead with by a three-point margin (43 to 40 percent). However, the TargetSmart/William & Mary

poll includes an added interactive online component. That dashboard, available here, allows users to see how the candidates are doing among different subsets of survey responderts, defined using predictive models such as likelihood to vote. If the survey data is filtered to only respondents who have 2016 General Election Turnout scores of 75 or higher (those more likely to vote), the margin between the top two candidates doubles - 46 percent Clinton, 39.7 percent Trump. However, when looking at just those voters who are predicted to be the most likely voters (scores of 95 or higher) the reace is a dead heat, slightly favoring Trum 43.2 percent to 42.8 percent.
"The TargetSmart General Election Turnout Model, which relies on actual behavior and fixed demographics, produces a voter's turnout probability score which is quite stable over the election cycle," said Ron Rapoport, John Marshall Professor of Government and member of the partnership research team. "This estimate is likely to be more predictive of actual turnout behavior than traditional attitudinal models.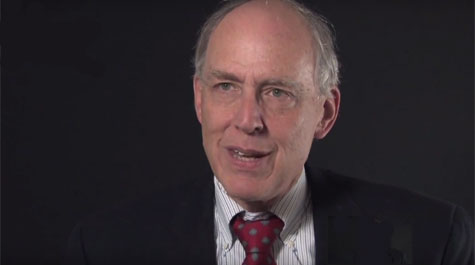 "One thing that I think," he added, "is that the race has always been less volatile than surveys of likely voters have shown. This is because other likely voter models are based on interest, attention and enthusiasm, which change over the course of an election."
Results of the survey showed most respondents (80 percent) reported having watched the first presidential debate. Of those voters, 62 percent said Clinton won, and 17 percent said Trump won. Additionally, the survey showed one-in-three Ohio Republican voters (34 percent) believe Clinton won the first debate. Moreover, a third of likely Ohio voters overall (32 percent), as well as independent voters more specifically (32 percent), reported that Trump's debate performance made them less likely to support him.
"Our survey suggests that Trump's performance in the debate itself has been more damaging to his prospects in Ohio than the subsequent fallout over Alicia Machado and his tax returns," said TargetSmart pollster Ben Lazarus in a press release.
Most voters, the survey revealed, had seen, heard or read something about Alicia Machado (69 percent), the former Miss Universe that has accused Trump of being verbally abusive, and Trump's tax returns (85 percent).
However, only one-in-five voters (21 percent) reported that information about Machado has made them less inclined to vote for Trump, and only marginally more (26 percent) said that what they have heard about Trump's tax returns negatively impacts their likelihood to support him. The data also shows Ohio voters are relatively suspect of Clinton when it comes to trade, as just 20 percent believe she will remain against the Trans-Pacific Partnership (TPP) in the future, while 38 percent say she will change her position on it and ultimately support the deal.
Three W&M government professors are working with TargetSmart as part of the university's first polling partnership: Rapoport; Jaime Settle, assistant professor of government; and Dan Maliniak, assistant professor of government.
TargetSmart, headquartered in Washington, D.C., is a provider of political data – typically to campaigns. The company has more than 25 years of experience in data management and solutions.
Additional polls are planned in other battleground states ahead of the November presidential election.