Lemon Project symposium to focus on black revolutionary thought
The seventh annual William & Mary Lemon Project spring symposium will explore black revolutionary thought, from the early 19th century to today.
The two-day event, planned for March 17-18, will feature a keynote address by Lester Spence, associate professor of political science and Africana studies at Johns Hopkins University. The symposium, titled "Black Revolutionary Thought from Gabriel to Black Lives Matter," will also include presentations by scholars from W&M and other institutions.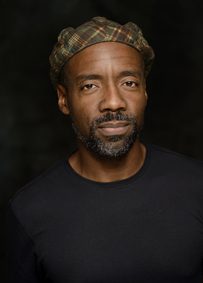 "This year's theme was chosen to raise awareness of revolutionary thought in the African-American community from its earliest days on this continent," said Jody Allen, Lemon Project director and co-chair. "As we explore this history, it is imperative that we contemplate its meaning for us today."
The Lemon Project is an ongoing research initiative at W&M that is examining the historic and modern-day relationship between the university and African-American community. It was established in 2009 by the W&M Board of Visitors and has since sponsored multiple research and scholarship projects, courses and events, including the annual spring symposium. The project is named for a man who was enslaved by W&M in the late 18th century.
This year's symposium will begin with a concert featuring the Hampton University Choir at 7 p.m. March 17 in First Baptist Church. The activities will continue at 8:30 a.m. next morning in the Raymond A. Mason School of Business' Miller Hall.
Spence's keynote address, titled "Resurrecting a Black Radical Tradition," is scheduled for 9:45 a.m. Saturday in the Brinkley Commons room. According to his website, Spence specializes in the study of racial and urban politics and has a particular interest in "studying the causes and consequences of growing inequality within black communities." He has published numerous articles and books, including Stare in the Darkness: The Limits of Hip-Hop and Black Politics, which won the 2011 W.E.B. DuBois Distinguished Book Award.
Following Spence's address, scholars from other universities will present their research as part of three breakout sessions. Executive Director of W&M's Historic Campus Susan Kern will moderate a session on interpreting the lives and resistance of enslaved Virginians for 21st-century revolutionaries. Robert T. Vinson, associate professor of history, will moderate another on black revolutionary thought in Haiti, Hampton and the Shenandoah Valley, and Suzette Spencer, visiting assistant professor of English, will moderate the third session on black women's rebellions against enslavement and imprisonment.
While those sessions are taking place, three William & Mary undergraduates will also give presentations on the research they have conducted in conjunction with the Lemon Project.
After lunch, five professors, including W&M Government Professor Lenneal Henderson, will be part of a panel on visibility and race. A session on the legacy of Nat Turner featuring the work of W&M alumna Kelley Deetz '02 will close the academic portion of the symposium.
Saturday evening, the event will conclude with an open mic night, to be held in Sadler Center's Lodge 1 beginning at 7 p.m.
The symposium is free and open to the public, but attendees are asked to register in advance at online. Also, the full program schedule can be found at www.wm.edu/lemonproject.