W&M to host one-day interfaith conference
In recognition of the United Nations' World Interfaith Harmony Week (WIHW), William & Mary will host a one-day conference, "The Importance of Multi-Faith Understanding and the Dangers of Religious Intolerance," on Sunday, Feb. 3. The event is being organized by I-Faith, a student group devoted to interfaith understanding.
All lectures will take place in Millington Hall, Room 150 between 10:30 a.m. and 3:30 p.m. This conference is free and open to the public.
Speakers include Shireen Hunter, a visiting political scientist at Georgetown University's Alwaleed Center for Muslim-Christian understanding, where she directs a project on Reformist Islam funded by the Carnegie Corporation of New York. She will discuss "International Savvy: The Importance of Studying Religions in Understanding Global Affairs."
Col. Lawrence Wilkerson, a distinguished adjunct professor of government and public policy at William & Mary and former chief of staff to Secretary of State Colin Powell (2002-2005), will address the "Consequences of NOT Studying Religion's Role in Global Affairs."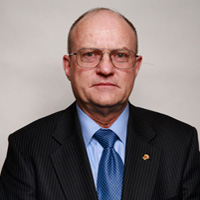 Lawrence Forman, Rabbi Emeritus of Ohef Sholom Temple in Norfolk and founder of the Institute for Jewish Studies and Interfaith Understanding at Old Dominion University, will speak on "Interfaith Dialogue… A Way Towards Healing and Reconciliation."
The event will run as part of a one-credit course, "Celebrating World Interfaith Harmony Week," offered to W&M students by Tamara Sonn, William R. Kenan, Jr. professor of Humanities in the Department of Religious Studies.
"The UN's designation of the first week of February as World Interfaith Harmony Week reflects the growing global awareness of the importance of interfaith understanding," said Sonn. "The goal is to go beyond mere tolerance to active cooperation on shared values."
Recognizing the first week of February as World Interfaith Harmony Week was officially and unanimously adopted by the United Nations General Assembly on Oct. 20, 2010. Building on the UN Alliance of Civilizations, the week provides a platform for promoting peace and non-violence, and eliminating intolerance and discrimination based on religion or belief.
Registration is encouraged for those planning to attend.