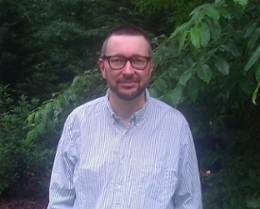 Simon Stow
Marshall Professor of Government and American Studies
Office: Tyler 352, 757-221-3048
Links: [[sastow, Email]] and {{http://wmpeople.wm.edu/site/page/sastow, Webpage}}
Office Hours: Tues 12:30-2:30PM or By Appointment
Research Interests: Political Theory; Public Mourning; Politics and Literature

Background
Ph.D. Political Science, University of California, Berkeley, 2002.
M.A. Political Science, McGill University, 1997.
B.A. (Hons). Politics, Philosophy, and Economics, Corpus Christi College, Oxford,1993.

Simon Stow joined the department in 2002.  He teaches survey classes in Ancient, Contemporary, and American political theory, and senior seminars on topics in political thought, including utopianism, death, and mourning.  He is the author of Republic of Readers? The Literary Turn in Political Thought and Analysis (SUNY Press, 2007), and his work has appeared in the American Political Science Review, Journal of Moral Philosophy, Philosophy and Literature, Studies in American Jewish Literature, Theory & Event, and numerous edited volumes including Histories of Postmodernism (Routledge, 2007), and Literature after 9/11 (Routledge, 2008).