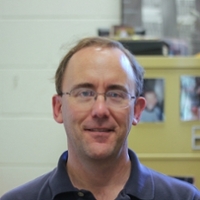 Chris Howard
Harriman Professor of Government and Public Policy
Office: Tyler 363, 757-221-3026
Links: [[cdhowa, Email]]
Office Hours: By Appointment. On Leave 2019-2020
Research Interests: American Politics, Public Policy/Social Policy

Research Interests
American Politics and Public Policy (Social Policy)
Background
Chris Howard has worked at the College since 1993.  His expertise is in American politics and public policy, especially social policy.  He is the author of The Welfare State Nobody Knows: Debunking Myths About U.S. Social Policy (2007) and The Hidden Welfare State: Tax Expenditures and Social Policy in the United States (1997), both published by Princeton University Press.  He is one of three editors for The Oxford Handbook of U.S. Social Policy (2014), which includes contributions from political scientists, historians, sociologists, and economists.  His most recent book is designed to help a wide range of students -- Thinking Like a Political Scientist: A Practical Guide to Research Methods (University of Chicago Press, 2017).  Chris has also published scholarly articles in the American Political Science Review, Journal of Policy History, Political Research Quarterly, Political Science Quarterly, Public Administration Review, Public Opinion Quarterly and Studies in American Political Development.  Recent course offerings include The American Welfare State, Research Methods, Policy History, and The War on Poverty.
In 2009, Chris won an Outstanding Faculty Award from the State Council of Higher Education in Virginia, which recognizes excellence in teaching, research, and public service.  Chris was the first member of his department ever to win this award.  That same year he was selected as a member of the National Academy of Social Insurance. Chris has also won a Plumeri Award for Faculty Excellence (2011), a college-wide teaching award from the Society of the Alumni, as well as research fellowships from the National Endowment for the Humanities and the American Council of Learned Societies.
Chris graduated Phi Beta Kappa and summa cum laude from Duke University in 1983 with a B.A. degree in History. He later earned his M.S. (1990) and Ph.D. (1993) degrees in Political Science from MIT.