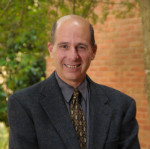 Neal Devins
Sandra Day O'Connor Professor of Law and Professor of Government
Office: Law School Room 254C, 757-221-3845
Links: [[nedevi, Email]]
Research Interests: Civil Rights Law & Constitutional Law

Background
Constitutional Law; Law & Politics; Supreme Court Seminar
Representative Professional Activities and Achievements
Joined the faculty in 1987. Served as Assistant General Counsel for the U. S. Commission on Civil Rights and Project Director for the Vanderbilt Institute for Public Policy Studies.

Author of Shaping Constitutional Values: The Supreme Court, Elected Government and the Abortion Dispute and articles in the Chicago, Columbia, Stanford, Michigan, Pennsylvania, Virginia, California, William and Mary and Yale law reviews. Co-author of Political Dynamics of Constitutional Law and The Democratic Constitution. Editor of the book series, Constitutional Conflicts, published by Duke University Press.

Consultant to the ABA Central and Eastern European Law Initiative, reporter for the Congressional Process Committee of the ABA and serves on the Board of Directors of AVALON (battered women's shelter). Faculty advisor to the William and Mary Bill of Rights Journal.
For information on Professor Devins's publications, please see his biography page on the Law School's website.