Kristen White '86, David Baldacci and Her Journey to the "Book World"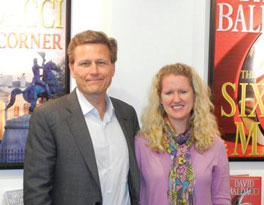 Bestselling author David Baldacci is a busy guy. He gets hundreds of requests each month for charitable donations, book signings and speaking engagements -- all of which he has to fit in around writing blockbuster novels. Kristen White '86, executive director for David Baldacci Enterprises, helps him keep it all straight.
"I do everything that has to do with books," she says. This includes serving as liaison between Baldacci and his agent, his publishers and reporters interested in an interview. She travels on book tours and serves as his spokesperson.
"It's being a puzzlemaster," says White. "I'm responsible for making sure that all the pieces fit and they fit properly."
Those pieces are 110 million copies of 22 adult novels translated into 45 languages and sold in 80 countries, in addition to Baldacci's other engagements. From his offices in Reston, Va., White makes sure Baldacci is focused and meeting deadlines.
"No two days are alike -- there's never a dull moment in this job," she says.
The job with Baldacci is a big step toward a dream White has had for a long time.
"Since I was a little kid, books have been my life," she says. "Nothing makes me happier than walking into a library."
After graduation from the College with a degree in English, White interviewed for a job in Manhattan with major publisher Random House. While she wanted to work in the publishing world, the salary was paltry -- the commute from Long Island alone would have cost thousands a year. She turned it down.
She began working as a paralegal for two large Washington, D.C., law firms. She went to Catholic University in the '90s to get her master's in library science.
"In the back of my mind," she says, "I would have loved to be a children's librarian in a school. I put the degree in my back pocket, thinking 'someday I'd really love to be in the book world.'" At the second law firm, she transitioned into a public relations role that she held from 1997 until 2011.
"Law firm life is tough -- it's a pressure cooker," says White. Then she got the call.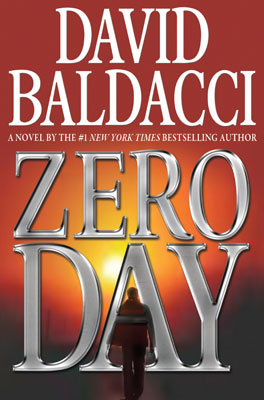 Having been friends with Baldacci's wife Michelle for years, White knew his company, Columbus Rose Ltd., was looking for someone new to help "the trains run on time," as she puts it. By December 2010, the job was hers and it was off to the realm of publishing after all.
Now, while Baldacci promotes his most recent book, One Summer, he's about to unleash his King and Maxwell private eye characters on television audiences in a series written by NCIS: Los Angeles creator Shane Brennan. This adds Hollywood to White's contacts list: it's a lot to keep track of.
"This is a pressure cooker but it's a whole different kind of pressure cooker," says White. "David makes the job fun." But it didn't start with fun.
"I started off with a bang," she says. "Except for the fact that my first day of work was Jan. 27 and it took me four and a half hours to go the 17 miles home, it's been fantastic." D.C.'s famous "Snowmageddon" aside, White counts herself as "very, very fortunate."
"It's always a challenge, but it's an incredibly rewarding challenge," she says. "Maybe I've come full circle."
This article first appeared in the William & Mary Alumni Magazine. Full article available at the W&M Alumni Association.