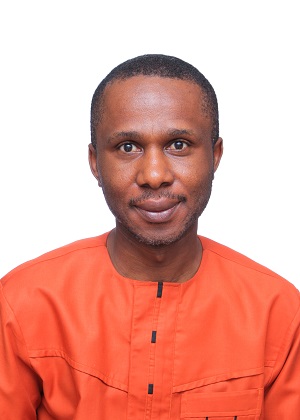 Chima Osakwe
Assistant Professor of English & Africana Studies
Office: Tucker Hall 010
Office Hours: Mondays 12:20-1:20 & Fridays 2:10-3:10 and by appointment (Spring 2023)
Phone: 757-221-2486
Email: [[cjosakwe]]

Areas of Specialization
African literature; postcolonial literature and theory; African diaspora studies; intertextuality; literature and social justice; modern drama; and dramatic theory.
Books
Osakwe, Chima.
The Revolutionary Drama and Theatre of Femi Osofisan.
Cambridge Scholars Publishing, 2018.
Journal Articles and Book Chapters
"Literacy and Social Status in Achebe's Arrow of God and Soyinka's Isara." Journal of African Literature Association, vol.5, no.1, Summer/Fall 2010/Apr.2016, pp.130-143.

"Abydos Passion Play: African Origins of World Theater." At the Crossroads: Readings of the Postcolonial and the Global in African Literature and Visual Art (Annual Series of African Literature Association), edited by Ghirmai Negash et al., Africa World Press, 2014, pp. 273-283.
Interviews
"Metaphorical Language and Revolutionary Ethos." Black Dionysos: Conversations with Femi Osofisan, edited by Olakunbi Olasope, Kraft Books, 2013, pp. 153-180.

"Revolutionary Theatre in Postcolonial Asia and Africa: Interviews with Eugene van Erven and Sudhanva Deshpande." ARIEL: A Review of International English Literature, vol. 43, no. 2, Apr. 2012, pp. 101-111.
Book Reviews
A Review of Reading Marechera edited by Grant Hamilton. Cambridge Journal of Postcolonial Literary Inquiry, vol. 3, no.3, September/October 2016. pp. 407-409.

A Review of The Kwagh-hir Theater: A Weapon for Social Action by Iyorwuese Hagher. Modern Drama, vol.58, no.2, Summer 2015, pp. 268-270.
Background
Ph.D., University of Toronto; M.A., University of Toronto; B.A. (Hons.), University of Jos