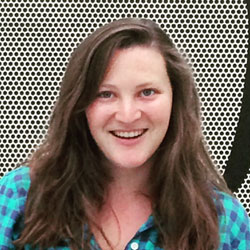 Katherine Fegley '14
Operations Associate, LA Mother, a nonprofit creative community
My first job after graduation was as a Gallery Host at the Chrysler Museum of Art in Norfolk VA. I was hired 5 months after graduating (but I held a temporary summer job from June - August so I was not actively searching for permanent positions until August). Graduation from William & Mary was a huge contributor to my being hired and my English degree was probably an added benefit to my employers.
Working at the Chrysler initially inspired me to want to work in the museum field, so I pursued graduate MA programs in Arts Administration. (My career path has shifted somewhat since). I was accepted and now currently attend Claremont Graduate University's Arts Management MA program in conjunction with the Drucker School of Management and Sotheby's Institute of Art. I feel strongly my education at William & Mary's English department was a lot more academically rigorous than the coursework I am working on now. However, I am learning practices like finance and accounting, strategic planning for non profit organizations, and entrepreneurial concepts that will relate directly to my career trajectory. Because of the high level of work that was expected of me at William & Mary, grad school coursework was a breeze in comparison.
I find that the main skills from my English major, which I am constantly using, include the ability to make connections across various concepts quickly, the ability to communicate effectively in person with ease, and very importantly, the ability to manage my time. I can foresee never letting go of these particular skills. With so many papers due, I was forced to use my time effectively in college! Now I've resorted to using a planner for the first time in my life. Making connections and communicating effectively has been invaluable to me in my improv life, as acting quickly and committing is a key part of my work in the comedy world and entertainment industry. I've had to learn how to make connections and justify them in seconds. I've also learned passion and pride in my written products, the joy of being with people who understand me, and especially the power of collaboration; these skills are ones that stick with you and you never forget where you learned them.
The decision to major in anything is not as serious a deal as parents, friends, or advisors make it sound. The reason I chose to major in English is because it was what I was passionate about: I loved to read and write and talk and it was the perfect major for me to explore all three of those interests. I think the biggest piece of advice I can impart is to be confident in your passions. I know there are a thousand articles out that there that confirm that the ability to write is one of the most valuable skills an employer is looking for. In the English department at William & Mary you engage with the most intelligent, talented, wonderful people in the world (a lot of them are professors and even more are your peers) and I am still inspired by my peers, even though we have all graduated by now. While there will be papers and stress as part of your work in the English Department, there is also a cherished mutual passion for the study of literature; it was such fun to be a part of it.
I am currently finishing up my MA while working for a start-up in Hollywood called LA Mother that acts as an incubator for young feminist entrepreneurs and businesses. I am also taking the time to continue taking improv classes and growing myself creatively with collaborative writing and performing.