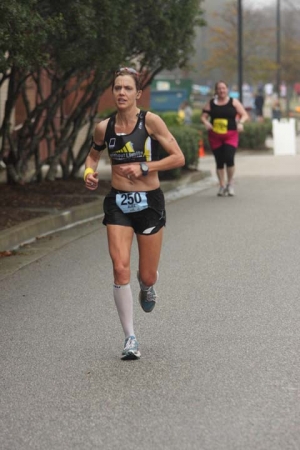 Alice Kassens graduated from William & Mary with a degree in Economics in 1998.  She went on to get her PhD from
North Carolina State University. 
Alice is an Associate Professor of Economics at Roanoke College.  She is currently working on several papers with Dr. William Rodgers who was an
Economics Professor at W&M. 
Alice has been awarded the John S. Shannon Professorship in Economics at Roanoke College. 
According to Alice "It all started at William & Mary and I wanted to let you all know how far you all have gotten me. 
I am appreciative and proud of the education that I received".

Congratulations to Alice !
Here is a blog descriping the professorship and the Running Economist.