Oakley Publishes New Book on Greek Vases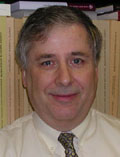 Our very own Professor John Oakley has published a brand new book, The Greek Vase: Art of the Storyteller.
This richly illustrated volume offers a fascinating introduction to ancient Greek vases for the general reader. It presents vases not merely as beautiful vessels to hold water and wine, but also as instruments of storytelling and bearers of meaning.

 Displaying the vases and their imagery in their full narrative glory, The Greek Vase interprets their forms and stories along a variety of themes, from the adventures of gods and mythological heroes, to expressive scenes of sexual intimacy and depictions of social, family and domestic life. 

Throughout, the text highlights what these pictures would have meant to the people who lived with and used them, how they have been received by later generations, and the profound influence of their form, decoration and narrative on subsequent art, architecture and literature. 

Based on the rich collections of the British Museum and the J. Paul Getty Museum, the exquisite details of the works offer the reader the opportunity for an intimate interaction with the graphic beauty and narrative power of ancient vases often not available in a gallery setting.
Only a couple of months in print, The Greek Vase has already gained high profile publicity. Read HERE a review in the New York Times Sunday Book Review!
Fun fact: The book is on sale with two different covers: one for the British Museum edition and one for the Getty Museum edition. Click on the links above to read more about the book and see which one is which! You can also watch a video about the book HERE.