Oakley awarded prestigious Plumeri Award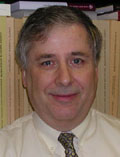 Professor John Oakley, Chancellor Professor and Forrest D. Murden, Jr. Professor,  was awarded a 2011 Plumeri Award for Faculty Excellence, recognizing his exemplary achievements in regard to teaching, research, and service. 
The College's Plumeri Awards are made possible by the generosity of Joe Plumeri '66, a former member of the Board of Visitors. Twenty awards are designated annually, with each carrying a $10,000 stipend.
Professor Oakley is planning to host an international conference on Classical Archaeology at William & Mary in 2012 with his Plumeri Award stipend.