Spaeth Wins Prestigious Grant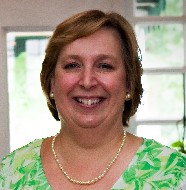 Barbette Spaeth, Associate Professor and department Chair, has received a research grant from the Memoria Romana Project directed by Karl Galinsky and funded by the Max Planck Institute in Germany.  She will use the grant during her sabbatical next year to go to Greece to conduct research for a book tentatively titled Cult, Memory, and Identity in Roman Corinth. 
Prof. Spaeth explains further: "This book will look at four cult sites in Corinth where the inhabitants of the city in the Roman era built new temples on top of ones previously used by the inhabitants of the city in the Greek period.  The primary question I am trying to answer is why did the Roman Corinthians reuse these sites?  Were they trying to revive the memory of the earlier Greek cults on these sites in order  to lend some of the luster of ancient Greek Corinth to their city, or were they co-opting that memory to make a statement of Roman power and domination?  This question intersects with another one that I am interested in:  are we to think of the inhabitants of Roman Corinth as being more Greek or more Roman?  What can their religious practices tell us about their cultural identity?"