Alan Zoellner Receives Bernadine Abbott Hoduski Founders Award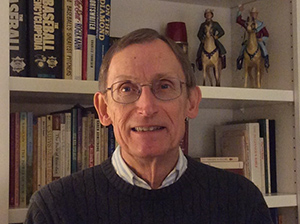 Alan Zoellner, one of Swem Library's Research & Instruction Librarians, has received the American Library Association's Government Documents Round Table 2016 Bernadine Abbott Hoduski Founders Award.
The award recognizes librarians who have made significant contributions to the field of local, state, federal, and international documents.
Mr. Zoellner was chosen for his tireless devotion to helping library users and colleagues find the documents they need, for his management of a large and important documents collection, and for championing the use and preservation of government documents.