William and Mary Real Estate Foundation
Executive Director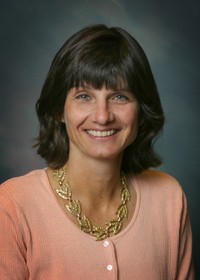 As Executive Director Nancy Buchanan serves as the president and chief executive officer of the William and Mary Real Estate Foundation.  The Foundation's mission is to acquire, manage, sell, lease, and develop real properties in support of the educational goals of  William & Mary.  Components of this effort include: Tribe Square, a $9 million mixed-use retail and housing project that opened in 2011 and Discovery II, an office building located in the New Town mixed-use development.   
Most recently, Ms. Buchanan served on a techical assistance panel for the Urban Land Institute, which was tasked to formulate a vision for the Redevelopment of Ettrick Village at Virginia State University.  She is an active member and past president of the national Association of University Real Estate Officials (AUREO), which gave her The Lessenger Award in 2012.  The Award was given to her in recognition of her commitment and outstanding contributions to the Association of University Real Estate Officials and the higher education community.             
Before coming to the Real Estate Foundation in January 2007, Ms. Buchanan was Director of Real Estate and Insurance Services at Virginia Commonwealth University (VCU).  She was instrumental in the acquisition of numerous small properties in order to create what is now the VCU School of Business and the VCU School of Engineering.  Ms. Buchanan also taught Advanced Real Estate Appraising in VCU's School of Business. 
Ms. Buchanan earned a Bachelor of Arts degree in Psychology from the State University of New York at Fredonia.  The Appraisal Institute awarded her the MAI designation and she is a past president of the Richmond Chapter of the Society of Real Estate Appraisers.