W&M Alumni Angel Investment Fund
Many universities have angel investment funds with participation from alums and community members, with the intent of improving the entrepreneurial ecosystem at the university, with angel investors not only providing funding but often mentoring and connections.  W&M does not have such a fund, but if you're interested in being a part of such a fund in the event we start one, please send an email to the [[jason.mcdevitt,TTO]].  
In the meantime, if you're a potential investor or entrepreneur interested in working with or funding one of our local startups, please feel free to communicate directly with one of the companies listed below, all of which are W&M spinoffs that are seeking funding (and W&M stands to benefit financially if the companies are successful).  If you're a W&M spinoff or licensee (including our oyster hatchery licensees), and would like to be added to the list of W&M-affiliated companies below, please contact the [[jason.mcdevitt,TTO]].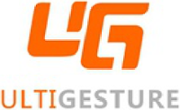 .
GreenOps Ammo is a startup ammunition company in Williamsburg, VA.  Our aim is to produce high-performance shotgun ammunition without polluting the environment with plastic wads that will still be hanging around as microplastics long after we are gone.  We use wads that are non-toxic and biodegradable on land and in water (including in the ocean). Moreover, our patented technology reduces visual pollution from the get-go and provides superior patterning relative to competitive products. Our ammunition will be available for beta testing later in 2017 and commercial sales in 2018.
Mobjack Binnacle Products is a Richmond-area startup that has developed commercial products utilizing patented technology developed at the VIMS Center for Coastal Resources Management. Specifically, Mobjack's products are a fail-safe against lost crab, lobster, and fish traps, preventing lost traps from continuing to catch and kill marine life (i.e., ghost fishing, a process which is not only environmentally harmful but significantly depletes fisheries).  Mobjack's products are non-toxic and biodegrade completely in freshwater and marine environments.
Ultigesture is a Williamsburg startup spun out from Professor Gang Zhou's lab at W&M.  Using machine learning technology coupled with hand gesture recognition, Ultigesture has developed a platform technology capable of using hand gestures to control electronic devices (e.g., as a remote control for a television).  The company's first product is a high-performance, gesture-controlled smart car, which has been widely profiled in the press.