Mission
The Office of Sustainability fosters collaboration across the university in environmental, social, and economic flourishing. The office is a resource for the W&M community and engages students in the process of creating change in a manner intended to help them become leaders who will influence the world.
Goals
Facilitate holistic change toward a sustainable campus and world
Create a sense of community that drives sustainable progress
Integrate sustainability into the academics, operations, and policy of W&M
Provide educational experiences and resources to faculty, students, and staff so that they may be ambassadors of change
Staff
[[waterslake, Calandra Waters Lake]] | Director of Sustainability 
Calandra Waters Lake is the inaugural Director of Sustainability at William & Mary and serves as adjunct faculty of the Environmental Science and Policy Program. Prior to W&M she taught Environmental Science and Earth Science at Grafton High School, in York County for six years while working closely with W&M's Virginia Institute of Marine Science (VIMS) through its GK-12 PERFECT Program. She received a Bachelor of Science in natural resources from Virginia Polytechnic Institute as well as a Master of Arts in education from William & Mary. 
757-221-1605
---
Anusha Komati | Sustainability Data Analyst
Anusha Komati works Full-Time at the Office of Sustainability at William & Mary. She is responsible to manage the data collection and assessment responsibilities of the office and significantly enhances the University's work in sustainability analytics.
---
Sustainability Interns:
Citiana Ali
Citiana is a sophomore from Lorton, Virginia. When she is not in class, she spends her time doing research, going to NAACP at W&M meetings, and exploring musical genres. She is passionate about sustainability and can't wait to help foster a more environmentally conscious community.

cnali@email.wm.edu
Data Science Major and Public Health Minor
Class of 2023
---
Madeline Bertagnolli
Madeline is a rising junior from Virginia Beach, VA. She is passionate about the environment and believes the best way to minimize environmental degradation and our carbon footprint is through direct action within businesses. Her favorite fruit is mango, her favorite artist is the Allman Brothers Band, and her favorite pass time is annoying her housemates.

mabertagnolli@email.wm.edu
Environmental Policy Major and Business Analytics Major
Class of 2022
---
Cori Raquel Ingram
Cori is a sophomore from Richmond, VA. She is a part of Tribe Cheer, Tribe Tours, and William & Mary Blogs. Cori is passionate about making sustainability personable and accessible to more communities. She's excited to be able to work with like-minded people to make a positive impact!
cringram@email.wm.edu
Data Science Major
Class of 2023
---
Collin James
Collin always finds himself outside either on a run, gardening, hiking, or just sleeping in the grass midday (when it's nice weather, of course). His favorite musician is Rina Sawayama. He also enjoys thrifting a little too much.
cjabsher@email.wm.edu
Psychology Major and Chinese Language & Culture Major
Class of 2024
---
Colleen Norton
Colleen is a senior from Arlington, Virginia. She spends a lot of her time playing on the W&M Division I women's soccer team. She hopes to promote waste reduction and conservation efforts in the W&M community and push sustainability efforts to be included in more departments on campus.

ccnorton@email.wm.edu
Geology Major and Environmental Science & Policy Major
Class of 2021
---
Sophie Pittaluga
Sophie is a sophomore from Falls Church, VA. She is passionate about the intersection between health and the environment. As the communications intern with the Office of Sustainability, Sophie hopes to keep our W&M community up to date with sustainability-related events, opportunities, and more!

swpittaluga@email.wm.edu
Public Health Major and Environmental Policy Major
Class of 2023
---
Emma Rebour
Emma Rebour is a senior from Washington, DC. She loves to go on hikes and spend time in the great outdoors. Emma is passionate about renewables and climate action and cannot wait for this semester!
emrebour@email.wm.edu
Environmental Policy Major and Psychology Major
Class of 2021
---
Gabriel Runge
Gabriel is currently working on her Masters in Higher Education Administration. The Graduate Assistantship with the Office of Sustainability will help prepare her for administrative positions in Higher Education, and her experience with and interest in sustainability on campus will make this year a very exciting one.
garunge@email.wm.edu
Graduate Student in Higher Education Administration
Class of 2021
---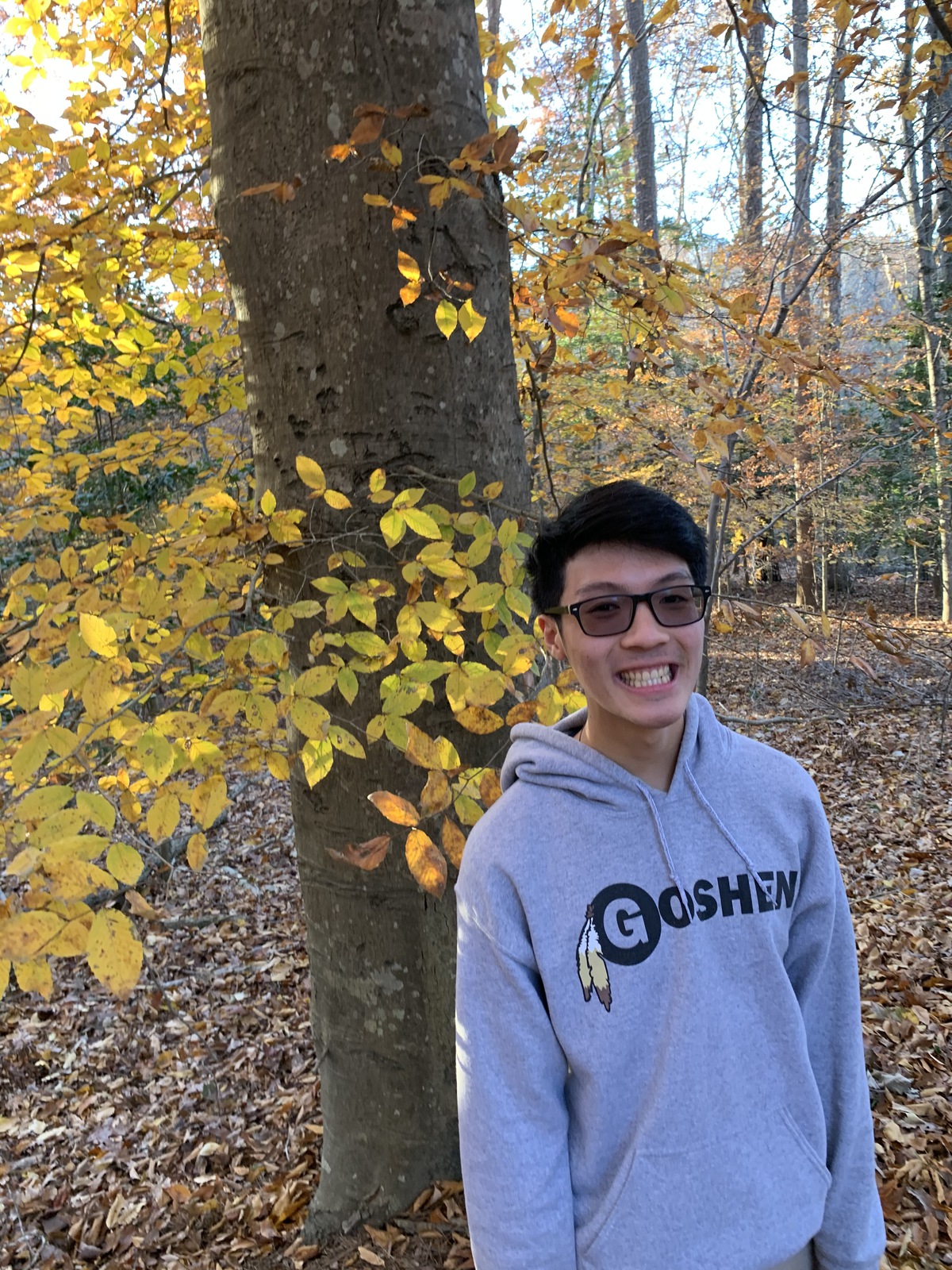 Kenneth Tieu
Kenneth is a sophomore from Alexandria, Virginia. On-campus, he is involved with the Bullet Journaling Club, Health Careers Club, and the TutorZone. He is super excited to be a part of making our campus community more sustainable and clean!
kqtieu@email.wm.edu
Kinesiology & Health Sciences Major
Class of 2023
---
Olivia Wachob
Olivia is a sophomore from Syracuse, NY passionate about all aspects of the outdoors. As a Programs & Data Intern, she looks forward to improving her data skills to help promote meaningful sustainability initiatives. In her free time, she enjoys hiking, skiing, and spending time with friends.
owachob@email.wm.edu
Geology Major and Data Science Major
Class of 2023