Find, Form & Focus Your Experience
The student transition does not end with Orientation.
Student Transition Engagement Programs (STEP) collaborates with campus and community partners to implement our Find, Form & Focus Your Experience (F3YE) programs. Through year-round initiatives and thoughtful programming, we support new students (both first-time-in-college and transfer students) as they develop their authentic selves and explore their role within the W&M community.
F3YE Program Outline
Find Your Experience

Students are encouraged to find their unique W&M experience through university-wide traditions and collaborative in-person and online programs that reinforce university values and available resources. New students are encouraged to participate in Directorate-sponsored initiatives focused on the development of community and building relationships.
All new-to-W&M students also participate in continued conversations built upon our New Student Orientation sessions to provide students with the opportunity to integrate the new information, resources, and experiences happening within their residence hall communities, student clubs and organizations, academic classrooms, and personal lives. Spanning across both fall and spring semesters, these topics are considered "essential" in the holistic development of new-to-W&M students as each supports a key element found within our community.
Community Values and Responsibilities
This online session will teach students about the Student Conduct process and the Honor process. By using both video and written slides students will receive advice and information to assist them in making a successful transition during their first year at the university. Students also will learn about important resources available to them to assist with their success.
Tribe Unity within a Diverse Community
Tribe Unity is an exploration of identity and ccommunity. Our William & Mary community is made up of people from all over the world, every walk of life, with varied lived experiences. In this session, we will get to know the people in our community, explore our own identities, and understand new ways to hear and be heard.
Let's Get Consensual
This session engages participants in a values-based approach to sexual violence prevention. Throughout this session, we will discuss the importance of communication, boundaries, and consent. We will understand how we can act to intervene to care for members of our community. Finally, this session will briefly discuss ways to support a friend if they experience harm on our campus. 
Authentic Excellence II:  Flourishing in a Relentless World
This online session continues the conversation from Orientation on flourishing and resilience. Advanced strategies will be discussed that are specific to the first semester of the transition to college and that build upon the foundation of success they have already developed.
I Can... I Will... Using Your Values to Create Change (Spring Semester)
This web-based workshop will provide students with information needed to work from a place of values and intervene in a situation. Students will learn barriers to intervening, the steps to effective intervention, and see and hear examples of how others have successfully intervened. Lastly, students will be informed about resources on campus that can assist in situations where intervening may be necessary.
Form Your Experience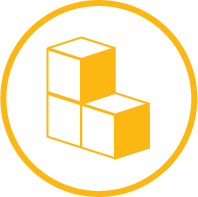 Upon returning to campus following their first summer session/break, students engage in partnered community series focused on each student's personal growth, this transition pathway supports students during an overlooked, yet critical collegiate juncture. Areas of focus include leadership, wellness, values, identity, academics and career development.
Focus Your Experience... Coming Fall 2022!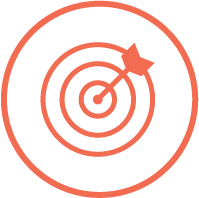 Students engage in opportunities to explore who they want to be ... now and forever more... in preparation for their transition out of the university. Partnering with university partners and the W&M Alumni Association, we work to ensure that students enjoy a successful "Life after DoG Street" through career exploration, financial literacy and individual reflection.