Support for FGLI Students
A large team of faculty and staff are dedicated to supporting FGLI students. The members of the FGLI Collaboration, Support, and Advocacy Council, the nearly 200 mentors and the various faculty and staff who facilitate programs all share a common goal of promoting a sense of belonging so that all students flourish at the University. 
The following staff provide specific support for FGLI students.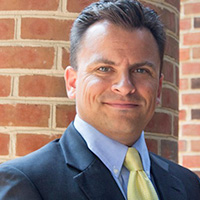 Drew Stelljes
Assistant Vice President for Student Engagement & Leadership
Administration for FGLI Programs
Email: adstel@wm.edu

Dane Pascoe
Academic Advising Research & Data Analyst
FGLI Recognized Student Organization Advisor 
FGLI Mentoring Program: Liaison to Students
Email: dapascoe@wm.edu