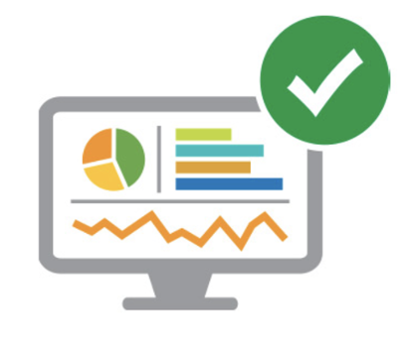 Qlik Sense is a powerful data discovery and visualization tool and we are sure you have questions. Here are answers to questions that we have received thus far. Check back later for more.
About Qlik at William & Mary
Is Qlik replacing Discoverer Reporting?
Yes, eventually.  Discoverer has passed its end-of-life date and Qlik will serve as its replacement.
When will the implementation take place?
It is happening now!
Short-term efforts focus on building operational apps for use across campus to replace Discoverer reports.
Long-term efforts focus on building strategic apps.
Continuing efforts will integrate data from campus systems.
More information is posted on Qlik Clock, the project timeline page.
Does Qlik work on mobile devices?  
Yes! Qlik is completely responsive and designed for desktop and mobile access.  

Access & Authentication
How can I find Qlik?
After a Qlik app has become available to you (see note below), you can access Qlik from the IT Links page.
Go to itlinks.wm.edu
Click on Reporting in the left-hand column
Select Qlik Sense
Enter your WMuserid and password in the CAS login page
Complete the Duo two-factor verification
How do I get access to Qlik?
Qlik access is granted based on your Banner Admin access, your job role, and the availability of the Qlik app. Our Data Management team will be working with departments to onboard initial users.
Current app access status: 
The Qlik Budget Detail App and Grant Management App are available and ready for use. Access is automatically given to anyone with access to Banner Finance.
The Academic Advising Qlik App is currently in use by the Academic Advising department. Email [[support]] if you have questions about this app.
Student Qlik Apps - Use the Student Apps Request form to request access.
How do I set-up Duo two-factor verification?
Like Banner Admin, Qlik employs a tool named Duo two-factor authentication for identity verification. 
Most Qlik users should already be enrolled in Duo, but if you are not, you can learn more about enrolling in Duo or go straight to 2f.wm.edu to enroll.  

Browser Issues 
Why can't I have more than five web browser tabs open in Qlik?
You are probably using the Internet Explorer web browser. Close one of the other tabs and reload the page.
If you want to work with more than five tabs at a time, use another web browser.  
I'm getting the error message "App is already open" when I try to open an app.  What's going on?
You are probably using the Internet Explorer web browser and the file did not close properly after being imported.  Close and quit Internet Explorer and open Qlik Sense again.


Questions? Contact the Technology Support Center (TSC)
757-221-4357 (HELP) | [[support]] | Jones 201, Monday - Friday, 8:00 am - 5:00 pm