Constituent Relationship Management (CRM)
Building Bridges
The W&M CRM Solution
Vision
Building lifetime connections with William & Mary starts early. The journey begins the moment a legacy is born, or when a person becomes interested in enrolling, spans through the student life cycle, and continues beyond graduation when the university benefits from sustained alumni engagement.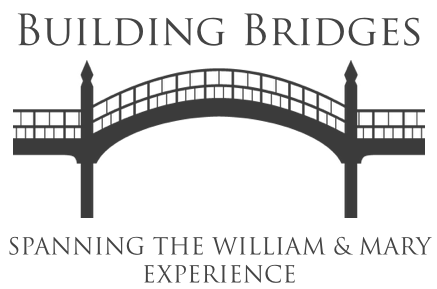 The "Building Bridges" Initiative is a William & Mary strategy-driven effort that focuses on helping our constituents – students, faculty, staff, alumni, parents, corporate partners, volunteers, and friends – engage effectively with the university.
The effort highlights the overall Tribe experience while strengthening our institution's commitment to be a leading public university, globally engaged, and connected to graduates for a lifetime. It bridges the processes of university departments across one platform, equipping the faculty and staff to make informed decisions and provide personalized services to our common constituents.
Read the W&M News article announcing the project: One Tribe, One CRM
Strategy
William & Mary is committed to developing a unified picture of an individual to provide a welcoming and engaging university experience.

Through the adoption of a campus-wide constituent relationship management (CRM) solution, the Building Bridges Initiative brings together the processes related to recruitment, student success, and advancement into one platform.
Strategic advantages of an Enterprise CRM solution:
Boost recruitment and retention of talented students across the university
Better the university's engagement with all our constituents
Build a welcoming community and lifelong alumni loyalty
Bolster decision making by providing enhanced reporting and data analytics
Questions?
Contact the Technology Support Center (TSC)
757-221-4357 (HELP) | [[support]]  | Monday - Friday, 8:00 am - 5:00 pm