Connect
Connecting your phone to your computer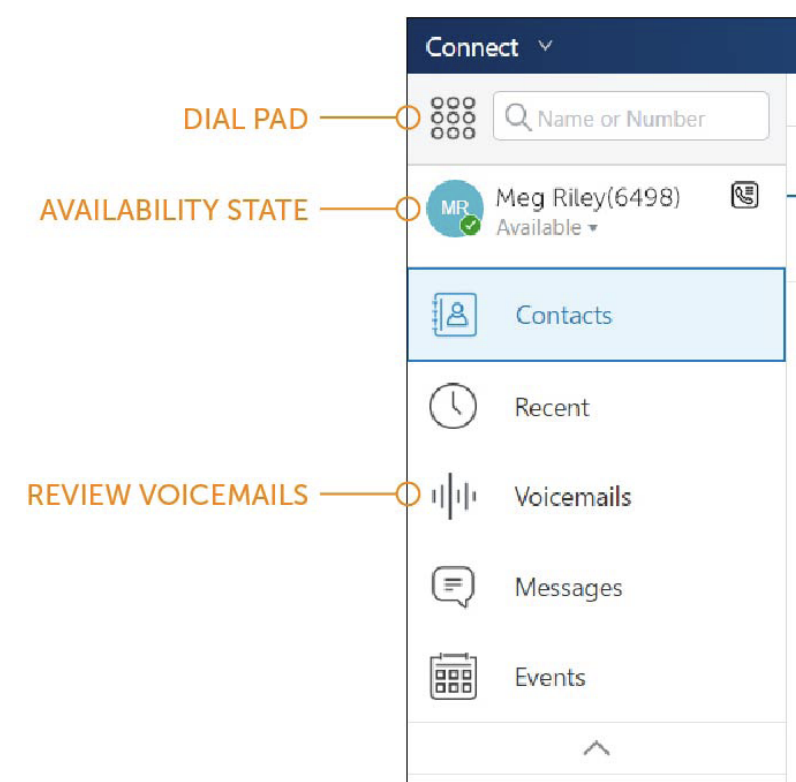 The campus phone system is paired with a software package that extends the feature set of the base IP phone equipment.  The Mitel Connect Client (aka Connect) is free to everyone that has phone service and a W&M Username. The key features of Connect are:
Expanded Call History - view the last 1000 calls
Manage your customized greetings for each of your call handling modes
Download your voicemail and send it to your email
Configure your phone for forwarding
Change customized settings 
Customize call routing

Learn About Connect Client
Want to learn about Connect Client?  Here's some options available to you:
William & Mary's Connect Client does NOT include:
Chat/Instant Messaging
Outlook Integrations
Events

Download Connect Client
PCs on William & Mary's ESP leasing program, automatically have Connect installed on the computer.  
For other computers, including Macs, Connect can be downloaded by following these instructions:
IMPORTANT!  There have been multiple issues related to the installation of Connect Client.  The Connect Client  Troubleshooting Steps webpage can help you navigate these issues.  

Remove Outlook Integration - PCs
Mitel's Connect Client can cause issues in Outlook when the two systems are integrated, which is the default setting after a manual PC installation.  To uninstall the Outlook Integration:
Open Connect
Click Connect at the top left corner of the client
Click Settings
Click the Outlook tab
Uncheck the Sync my Outlook contacts checkbox (It is checked by default)
Reopen Connect
Note: This issue does not affect Macs, as there is currently no Outlook integration for the Mac version of Connect.

Voicemail
Voicemail is accessed on all phones either by pushing the "Voicemail" button, pushing the "#" sign on the dial pad, or dialing 757-221-1000. See the Voicemail Quick Reference Guide (pdf) for Voicemail operations and menu options.
Questions? Contact the Technology Support Center (TSC)
757-221-4357 (HELP) | [[support]] | Jones 201, Monday - Friday, 8:00 am - 5:00 pm