Creating a Qualtrics Account
Creating a Qualtrics Account
All William and Mary faculty, staff, and students are eligible to create a Qualtrics account. Just enter the URL https://wmsurveys.qualtrics.com/ into your preferred web browser:

You'll then be redirected to a login screen on a W&M server: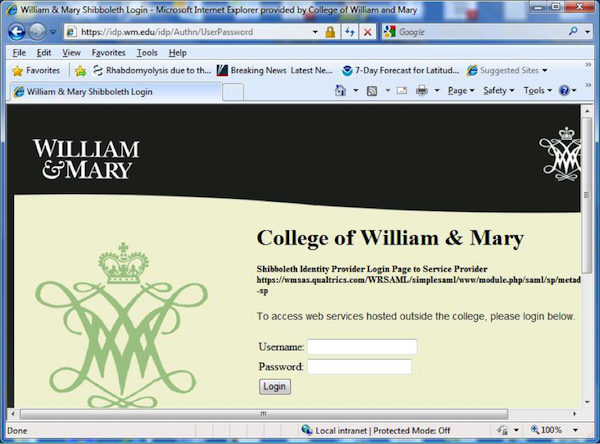 Login on that screen using your W&M username and password. This will then pass a token to Qualtrics to authenticate you on their system. In the next screen click "I don't have a Qualtrics account":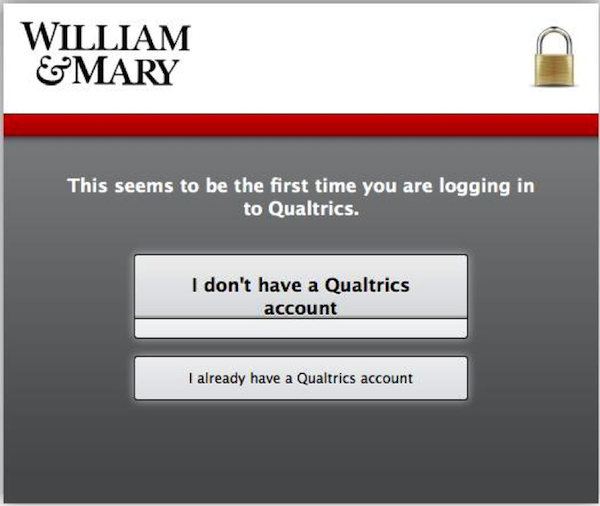 Finally you'll be asked to enter your William and Mary email address (either @wm.edu or @email.wm.edu) as well as your first and last name (if you are a student, check the box):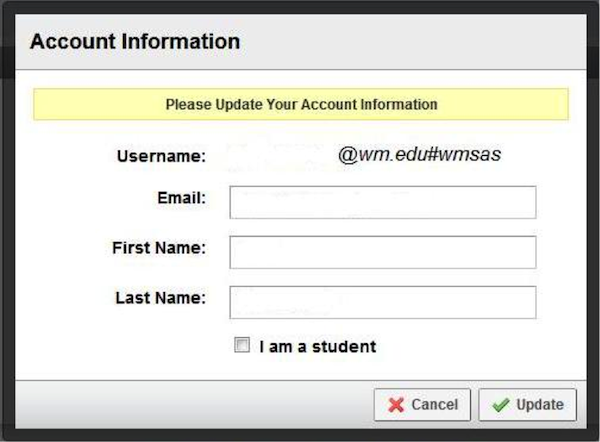 Note:
If you are having problems with Internet Explorer and Qualtrics, add https://wmsurveys.qualtrics.com/ to the "Trusted Sites List."
Pull down the "Tools" menu (if your menus are hidden press F10).

Click "Internet Options."

Click the "Security Tab."

Click "Trusted Sites," then click the "Sites" button.


In the field for "Add this website to the zone," enter

https://wmsurveys.qualtrics.com/
Click "Add."
Click "Close."