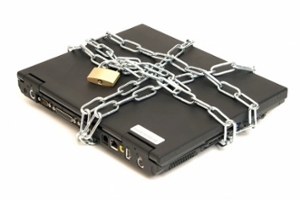 In the  IT world we often hear about data theft and this sometimes leads us to focus only on digital information security. However, we shouldn't ignore the possibility for theft of physical, high-valued objects such as your laptop. Luckily, there are some simple steps you can take to reduce the permanent loss of your laptop in the event of theft. 
Obviously, you should never leave your items unattended in public; however, accidents happen.
You should always backup your data in case you do lose your laptop for whichever reason.
Students should always have their laptop's MAC address recorded. If your device is stolen and used on campus with the W&M wireless network, campus police can track your MAC address to a location. Learn how to find your MAC address for wired connections and wireless connections. 
You should also have your device's unique serial number or service tag on record, which can usually be found on the bottom of your laptop. An easy way to keep this on record is simply to take a picture of the serial number listed on the box when you purchase a laptop.
You can use 3rd party services, such as Absolute Lojack, which can track your devices in the event of theft. These services, however, may require a fee. 
These are just a few precautionary steps you can take to protect your laptop. Hopefully, theft will never occur as we are One Tribe, One Family; however, should you ever have a stolen laptop, contact the William & Mary Police immediately.