In 2022, W&M Information Technology (IT) and the Studio for Teaching & Learning Innovation (STLI) partnered to explore and evaluate William & Mary's current and aspirational DLE. This collaboration builds on the first DLE study conducted in 2017 and aims to inform a university-wide approach to adopting digital tools and resources such as our learning management systems or academic technologies.
Our goal is to leverage a diverse working group of STLI, IT and faculty members to generate data from multiple sources across campus. Using surveys, focus groups, tool use data, and instructional cases, we will better understand what should be in our DLE to support the academic mission of William & Mary. 
Thank you to everyone who participated in the focus groups and who filled out the survey! Your feedback is much appreciated. We're in the process of analyzing the data that was collected and will use your feedback to draw conclusions and make recommendations.
Timeline
Working group meetings and data generation strategies began in February 2022. We plan to analyze data and report findings in June 2022.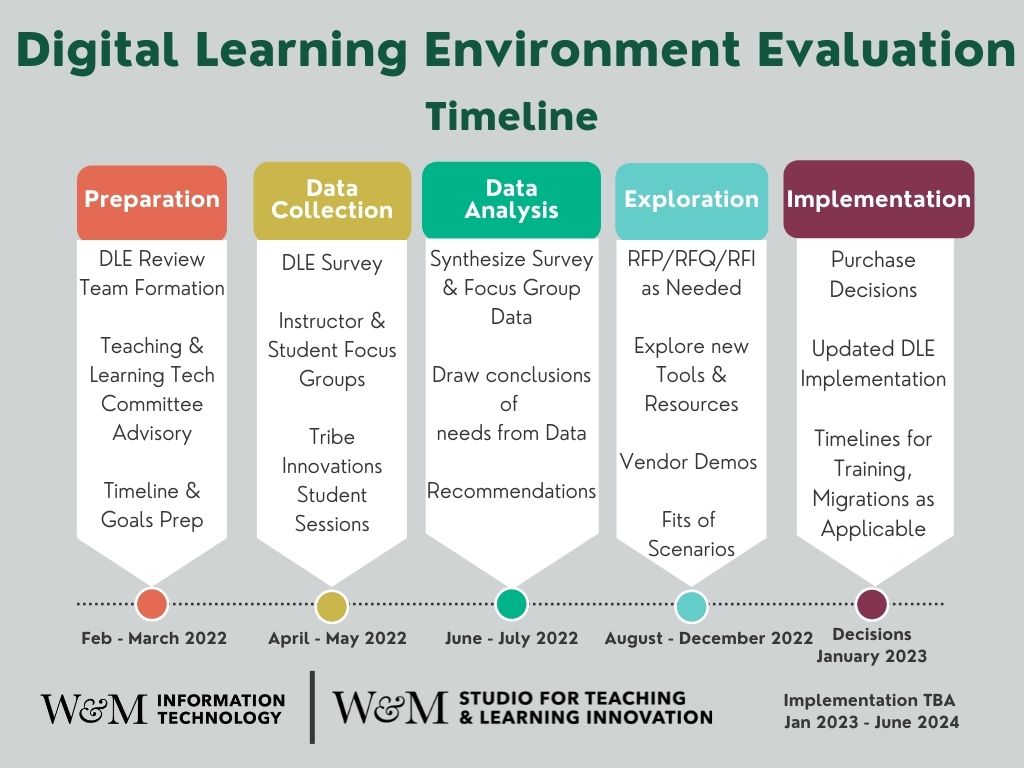 Click to view larger