Wireless Network - Upgrades & Changes
Summary
William & Mary's wireless service has upgraded to eduroam! Eduroam allows you to connect to the secure wireless network at W&M and thousands of educational institutions around the world. W&M's older wireless networks have now retired.
Full Description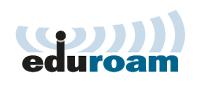 Connect to eduroam
William & Mary is now part of eduroam! The eduroam (education roaming) wireless network provides secure Internet service for the academic community - not only at your home institution, but also when you travel to other participating eduroam institutions!  
Learn more about W&M's eduroam network
Once you connect your laptop/device to eduroam, when you travel to other eduroam institutions, your laptop/device will connect automatically - just as it does when you go from building to building on the W&M campus.  Eduroam is available in thousands of colleges and universities across 90 countries and territories worldwide. 
And when visitors from other eduroam institutions come to William & Mary, their devices connect automatically to W&M's eduroam network.  
W-M_Wireless
 network (Guest access)
The W-M_Wireless network, which provides unsecured, open wireless Internet access will continue to be available to guests of the university, however, the name will be changing to WM-Welcome. 
Guests and visitors (those who do not have access to eduroam from their home institution) will be able to use the WM-Welcome network for 24 hours, or longer with a W&M sponsor. Learn more about Guest Wireless Network Access.
W-M_Wireless_Encrypted Retirement
As both eduroam and the W-M_Wireless_Encrypted networks provide access to the same secure wireless service, the latter was retired the week of January 6th, 2020.
VIMS
Those at VIMS should connect using their VIMS credentials and should have connected to the VIMS Eduroam network BEFORE travelling off the VIMS campus to other sites, including W&M.  There is no longer the need for VIMS faculty/staff/students to register devices at W&M for WiFi.
757-221-4357 (HELP) | [[support]] | Jones 201, Monday - Friday, 8:00 am - 5:00 pm