Virtual Desktops are Moving to Windows 10
Summary
Virtual Desktops will soon all be converted to Windows 10.
Full Description
Virtual Desktops (VDI) will all be converted to Windows 10 on Monday, January 8 and Tuesday, January 9.  Some Virtual Desktops have already been converted.  Now the remaining desktops will also be converted.  Those include the following desktops:
vBusiness - used by the Mason School of Business.
vStudent Labs - used by various faculty and students using specialized software.
Faculty/Staff - the general desktops used by most faculty and staff.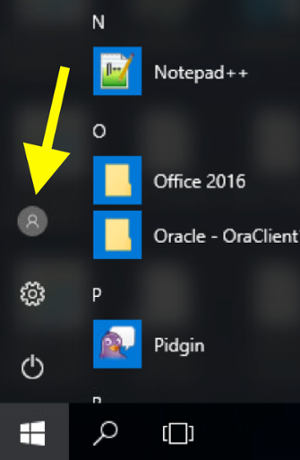 The change is largely cosmetic and will not affect the functionality of the desktops.  The updated VMWare View Client Setup and Usage Guide provides complete instructions for accessing, downloading, and installing the Windows 10 Virtual Desktops.  
How do I log off the Windows 10 Virtual Desktop? 
Finding the log-off button on a Windows 10 desktop has proven to be problematic. Click on the circular person icon (above the gear icon) on the left hand side of the start menu to log out.
Questions? Contact the Technology Support Center (TSC)
757-221-4357 (HELP) | [[support]] | Jones 201, Monday - Friday, 8:00 am - 5:00 pm