October is National Cyber Security Awareness Month (NCSAM)
Summary
Data security and identity theft will be spotlighted by W&M IT during the month of October.
Full Description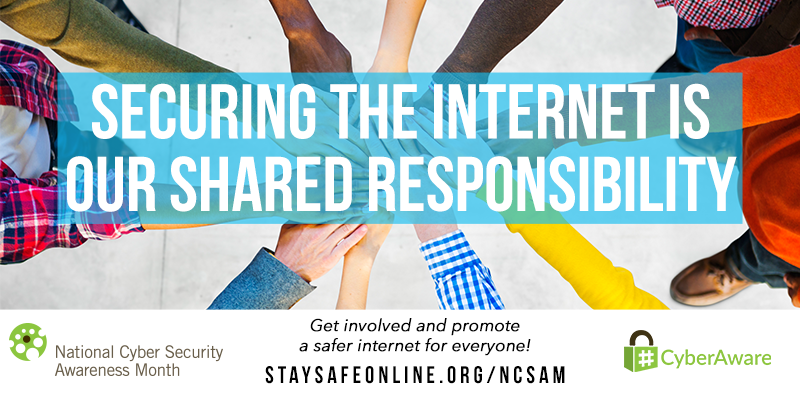 National Cyber Security Awareness Month (NCSAM) is a collaborative effort among educational institutions, government and businesses across the nation to promote Internet safety and data security. 

NCSAM at W&M
The focus at W&M will spotlight two of the most threatening cyber security issues we encounter, data security and identity theft.  Follow our posts on the W&M IT Facebook and Twitter sites to raise your awareness of these important cyber security issues and learn more about cyber security in general.
Tweet with Pete
W&M's Director of Information Security Pete Kellogg will answer your cyber security questions via Twitter throughout October. Use the hashtag #wmitsecurity to tweet with Pete.
Subscribe to OUCH!
OUCH! is the world's leading, free security awareness newsletter designed for everyone. Published every month, each edition is carefully researched and developed by the SANS community. Each issue focuses on and explains a specific topic and actionable steps people can take to protect themselves, their family and their organization.
Subscribe to OUCH! or check-out the October 2017 edition of OUCH! (pdf)

Follow the National Campaign
Follow the national NCSAM conversation with the hashtag #CyberAware on Twitter or Facebook.