Summary
Banner 9 is coming to William & Mary! Learn about the changes at one of our Town Hall events.
Full Description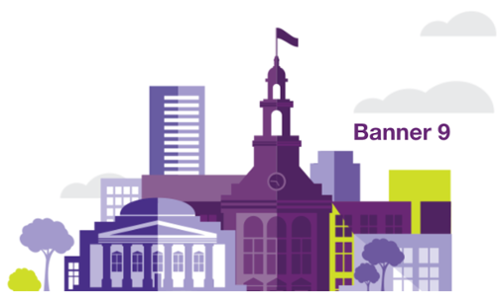 W&M IT will be hosting a series of "Town Hall" style meetings about Banner 9. 
The first meeting  on Feb. 26th will be a general overview of Banner 9 and the upgrade process.  All Banner Admin users are encouraged to attend. There will be a brief presentation on Banner 9.  After that, we will answer your pre-submitted questions. 
Streaming video will be available for the Feb. 26th session.  
The following meetings will be module-specific: one for Banner Finance, Human Resources, and Student & Financial Aid.  Questions may be submitted in advance, but it's not necessary to do so.
Be sure to check-out our Banner 9 project website where you can learn more about what's to come!

Submit a Question
To submit a question, use this Banner 9 Upgrade Questions form.  Questions for the 2/26 Town Hall event must be submitted by 2/23.
Answers will be posted on the Banner 9 FAQs website, and some questions will be selected for further explanation at the Town Hall event.

Attend a Town Hall Event
Banner 9 Town Hall - All Banner Admin users encouraged to attend. 
Sadler Center | Commonwealth Auditorium | Monday, February 26, 10:00 - 11:00
W&M Events Listing
Submit questions by Feb. 23
Streaming Video
Finance Module 
Sadler Center | Chesapeake C | Monday, March 5, 11:00am - 12:00pm
W&M Events Listing
Student & Financial Aid Module
Sadler Center | Chesapeake C | Tuesday, March 6, 10:00am - 11:00am
W&M Events Listing
Human Resources Module
Sadler Center | Chesapeake C | Thursday, March 8, 11:00am - 12:00pm
W&M Events Listing