Banner 9 Town Hall Events & Practice Sessions
Summary
Banner 9 is coming to William & Mary!
Full Description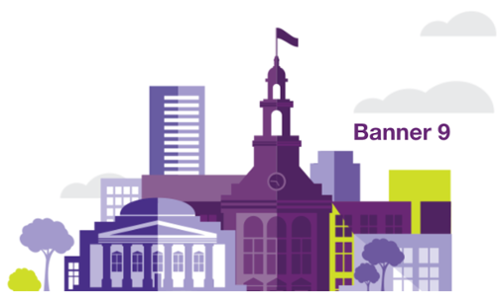 W&M IT hosted a series of "Town Hall" style meetings about Banner 9. 
The first meeting was a general overview of Banner 9 and the upgrade process.  All Banner Admin users were encouraged to attend.  The following meetings were module-specific: one for Banner Finance, Human Resources, and Student & Financial Aid. 
Video recordings of the events are now available!  Also check-out the PowerPoint from the event and other Banner 9 resources in Box.

Upcoming Town Hall Meeting
The most recent Banner 9 meeting was held on Wednesday, April 18 from 10:00am-11:00am at the Commonwealth Auditorium in the Sadler Center.  A video recording of the session can be found here.

The next meeting time will be posted here when it becomes available.
Be sure to check-out our Banner 9 project website where you can learn more about what's to come!

Recordings of the Town Hall Events
 Student & FInancial Aid Town Hall Video - 3/6
 Human Resources Town Hall Video - 3/8
Practice Sessions - Banner Student Module
Join the University Registrar's Office for an upcoming Banner 9 Student forms practice session. Each practice session introduces participants to Banner 9 and provide hands-on time to experience the new navigation tools. 

These practice sessions are recommended for employees with access to Banner 8 INB, which includes Banner Admin forms for registration, scheduling, overrides, holds, and academic history.
Space is limited to the first 18 respondents/session. All sessions are held in Jones 203, which is a computer lab so laptops are not required. Please contact Emily Slachetka with questions about the practice sessions.

Questions? 
Email [[banner9]] for questions specific to the Banner 9 upgrade.