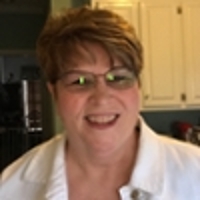 Rachel Pace
Senior Strategic Impact Analyst
Office: Hugh Jones Hall 305B
Email: [[rrpace]]
Phone: 757 221 2733

About Rachel
Rachel Pace, IT's Director of Data Management, graduated from the University of Louisiana at Monroe with a Bachelor of Business Administration in Business Data Processing. Rachel has over 30 years of IT experience and over 25 years in a higher education setting.

As Director of Data Management, Rachel leads the data management, data governance, data analytics, and business intelligence initiatives of the university. Her team is currently very actively involved in implementing Qlik Sense to provide greater visibility into data and increased ability for the university to use data in strategic planning and decision-making.

Much of Rachel's free time revolves around family and friends and her miniature Schnauzer, Leo. Rachel is also a dedicated member of her church, where she serves on the Finance committee and chairs the Communications committee.