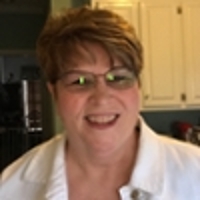 Rachel Pace
Sr. Strategic Impact Analyst
Office: Hugh Jones Hall 230
Email: [[rrpace]]
Phone: 757 221 2733

About Rachel
Rachel Pace, IT's Sr. Strategic Impact Analyst, graduated from the University of Louisiana at Monroe with a Bachelor of Business Administration in Business Data Processing. Over her career, Rachel has served in leadership roles in many different areas of IT including enterprise software implementation, business systems analysis, software development, database architecture design, and business intelligence.

As the Sr. Strategic Impact Analyst, Rachel takes a leadership role in the design and implementation of innovative technical solutions with an emphasis on collection and strategic use of data for innovation. She serves as a key advisor to the CIO, IT executive leadership, and university leadership in designing and implementing strategic technical solutions that are aligned with and capable of supporting the business strategy.

Much of Rachel's free time revolves around family and friends and her miniature Schnauzer, Leo. She enjoys attending Broadway musicals, traveling, shopping, and spending time with her daughter, Emily. Rachel is also a dedicated member of her church, where she serves on the Finance committee and co-chairs the Communications committee.