TRIP Data Featured in French IR Journal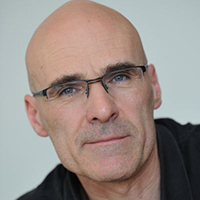 French may be the language of diplomacy, but within academic circles, the French international relations (IR) field is often perceived as uniquely insular. Using data from the Teaching, Research and International Policy (TRIP) project based at the College of William & Mary, two French researchers have systematically explored this national isolation for the first time. Their results, published in the Revue Francaise de Science Politique, are now available
in English translation.
Jérémie Cornut, a post-doctoral fellow at McGill University, and Dario Battistella, Professor of Political Science at Science Po – Bordeaux , argue in "Is French IR Emerging?" that French IR scholars "are hesitating between a desire to differentiate themselves ... and a desire to integrate with the global discipline."
The article uses data from the 2011 TRIP Faculty Survey, which was distributed to more than 7,000 international relations scholars worldwide and nearly 300 in France. Cornut, who previously studied in France, notes that the TRIP survey provides an opportunity to understand why his academic experiences in the two countries have differed so dramatically.
Among their findings, Cornut and Battistella show that while French IR scholars are unlikely to join international academic organizations, they turn to American journals and academics as important sources of scholastic thought.
Conversely, the world appears to give little recognition to French IR. Neither of the two major French IR journals make the list of most influential journals, nor does a French university appear on the list of best doctoral programs.
The authors argue that this inattention is driven in part by the lack of English-language publications by French authors, the paucity of French scholars in the major IR research institutes around the world, and a greater emphasis on qualitative studies than the global norm.
They further contend that although institutional barriers in French academia have played a role, French IR scholars also are to blame for their isolation. Battistella believes that self-reflection is critical for French IR to engage with the international community.
"It is the only means to convince a significant part of [scholars] to get out of the prevailing self-sufficiency [that] the majority of them are so proud of," Battistella said.
Cornut remarked that the TRIP survey not only provides value through the data it collects on more than 20 countries, but also, "It is another aspect of [a] global discipline that is progressively beginning to appear." The next edition of the survey, for which Cornut and Battistella will once again serve as local country partners, will be issued this year.
While Battistella is pessimistic about the development of the field, Cornut notes that younger scholars have exhibited greater willingness to engage with the international IR community than their older peers.
"French IR will still have a strong empirical, sociological tendency, but most IR scholars will have learned, or accepted, that you have to publish in English if you want to be read," Cornut said.
The English translation of "Is French IR Emerging?" was supported by a grant from the Institute for the Theory & Practice of International Relations, which houses the TRIP project.