Notice regarding the passing of Carol Louise Nagy
Provost Michael Halleran sent the following message to the campus community on Aug. 30, 2011 - Ed.

Dear Colleagues:
With deep sadness, I write to inform you of the death on Monday, August 8, 2011 of Carol Louise Nagy (formerly Carol Jacklin), former Dean of the Faculty of Arts & Sciences.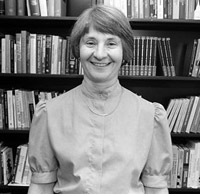 Carol grew up in Chicago and graduated from high school in Oak Park, Illinois. She graduated from the University of Connecticut with a master's degree in psychology and taught at San Jose City College, then decided to go back to school. She received a Ph.D. in developmental psychology from Brown University in 1972.  She sought a way, through her profession, to remove the second-class status for women in America and played a key role in bringing critical perspectives on gender into the field of developmental psychology. She became a researcher in the psychology department at Stanford University in order to collaborate with Eleanor Maccoby. They produced an ambitious and highly influential book, The Psychology of Sex Differences (1974), which critically assessed empirical research on differences and similarities between girls and boys.  The book was featured on the front page of the New York Times Book Review, a rare honor for an academic book.  It became a required text in many classes and established the intellectual legitimacy of gender studies, which then began to be established in universities across America.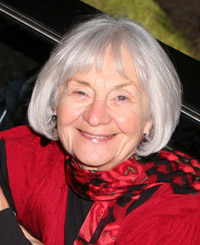 Carol also helped start the Center for Research on Women at Stanford, one of the first such institutes in the country.  In 1983 she became a tenured full professor in psychology (the first woman) at the University of Southern California (USC), with a joint appointment in psychology and the Program for the Study of Women and Men in Society (SWMS).  She rejuvenated and chaired SWMS and went on to become the first woman Dean of Social Sciences and Communication at USC.  In 1995 she became Dean of the Faculty of Arts & Sciences at the College of William & Mary, where she instituted a number of significant changes in the university's approach to hiring women and minorities, and putting pay for women on par with that for men.
Carol's influence extended beyond her own academic institutions as she joined other activists in challenging sexist practices.  She used her expert knowledge to testify on behalf of defendants in sex bias cases against major companies such as AT&T, and for women seeking admission to the Virginia Military Institute (VMI) and the Citadel (in South Carolina), who were excluded because of their gender.  She spoke out and spoke up on behalf of the disadvantaged at significant trials, some of these appeals which reached the Supreme Court.
In lieu of flowers, the family requests that those who wish to honor Carol send donations to NOW (National Organization of Women), Feed America, American Friends Service Committee, or Amnesty International. The time and place of a memorial service will be announced in the future.
Sincerely,
Michael