Message regarding Rebecca Dickhut
Provost Michael Halleran sent the message below from Dean John Wells to the campus community on Nov. 7, 2011 with the following note. - Ed.

Dear Colleagues, I regret to inform you that the College has lost a long-time VIMS faculty member, Dr. Rebecca Dickhut.  Below is a personal note from Dean Wells to the College on her passing.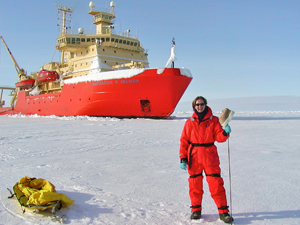 It is with deep sadness that I announce the passing of Rebecca Marie Dickhut, Professor of Marine Science, on November 4, 2011. Rebecca joined the W&M/VIMS School of Marine Science faculty in 1989. During her 22-year career, she became an internationally recognized expert in the field of environmental science, studying the transport and fate of pollutants on a global scale and their implications for ecosystem health, especially in Antarctica and Chesapeake Bay.

Along with her students and collaborators, Rebecca published nearly 50 papers on topics as diverse as the air-water exchanges of organochlorine pesticides in Antarctica, the population dynamics of Atlantic Bluefin tuna as delineated by pollutant tracers, and the transport and fate of PAHs and PCBs in the Chesapeake Bay ecosystem. She enjoyed and excelled at working across disciplines. Through the years, she established collaborations with marine and estuarine ecologists, ornithologists, fisheries biologists and geologists, as well as environmental science and chemistry colleagues around the world.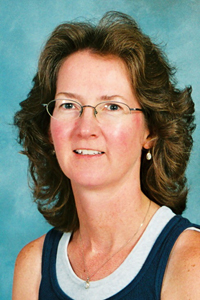 Rebecca was a respected teacher and advisor, who served as major professor to 16 graduate students.  She also shared her knowledge and experience with hundreds of students as a long-time VIMS/SMS core course instructor.  She served on the Education Policy and Admission Committees and as a moderator of student exams in service of the graduate program.  She was an excellent role model for the numerous undergraduate and high school students who worked with her during the summers or school year. She was also known for working throughout her career to broaden participation and strengthen networking of women in science.

During the 1990s Rebecca served on many search committees that helped to shape the present day VIMS faculty.  She chaired the Department of Physical Sciences for nearly a decade, ending her term in July 2010, after helping to navigate VIMS through a period of significant challenges due to state budget cuts. Throughout her career she also provided expert guidance to agencies and organizations in the US and abroad and was an active member of the Society of Environmental Toxicology and Chemistry (SETAC).

Rebecca was greatly appreciated on the VIMS campus for her sense of humor, calm demeanor and generosity of spirit. She could always get a good laugh by doing something unexpected at the VIMS Holiday Party and was known for mastering the art and science of brewing a good beer. 

I will let you know once a Virginia memorial service is planned.  Memorial gifts may be sent to the Virginia Institute of Marine Science Foundation - Rebecca Dickhut Fund.  Memories and condolences to Rebecca's family may be expressed at her Caring Bridge site:  http://www.caringbridge.org/visit/rebeccadickhut

John T. Wells