Notice regarding Steven Tran
Vice President for Student Affairs Ginger Ambler sent the following message to the campus community on Aug. 7, 2014 - Ed.
Dear William & Mary Community,
I write this afternoon with very sad news about a member of our community. Earlier this week, I learned about the death of one of our students, Steven Tran.  After communicating with the family, I am now able to share that Steven passed away on Monday, August 4 at his home in Lincoln, Nebraska.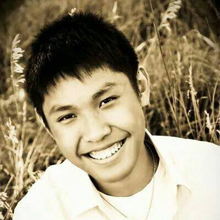 His family describes Steven as a true Nebraskan.  A rising senior, Steven transferred to the College from the University of Nebraska in fall of 2013.  He was a 2011 graduate of Lincoln North Star High School.  His family recalls his vibrant and outgoing personality, and remembers his involvement in high school in various performances and speech activities.  While at the College, Steven developed close friendships with his fellow transfer students from Dupont Hall.  His friends and family will remember him for his wonderful sense of humor and positive impact he had on those around him.
Since learning of Steven's death, members of the Dean of Students Office staff have been reaching out and offering assistance to those who were closest to him.  Though many members of our community are away from campus for the summer, please know that the Counseling Center and the Dean of Students Office are available for those who need us. 
This is heartbreaking news for the Tran family and all of us who are part of the extended William and Mary community. Please join me in extending our deepest sympathy to Steven's family and friends. 
Steven's family has created a Facebook page, "In Memory of Steven Tran," for those who would like to leave a message or reflect on Steven's life.
Sincerely,
Virginia M. Ambler